Thank you for your enthusiasm and participation today.  Here are the resources you need to keep creating!  Feel free to use and share these links with appropriate attributions. I'd love to see your work from this point – please do send me some images as you get started and your amazing student work as you get creative!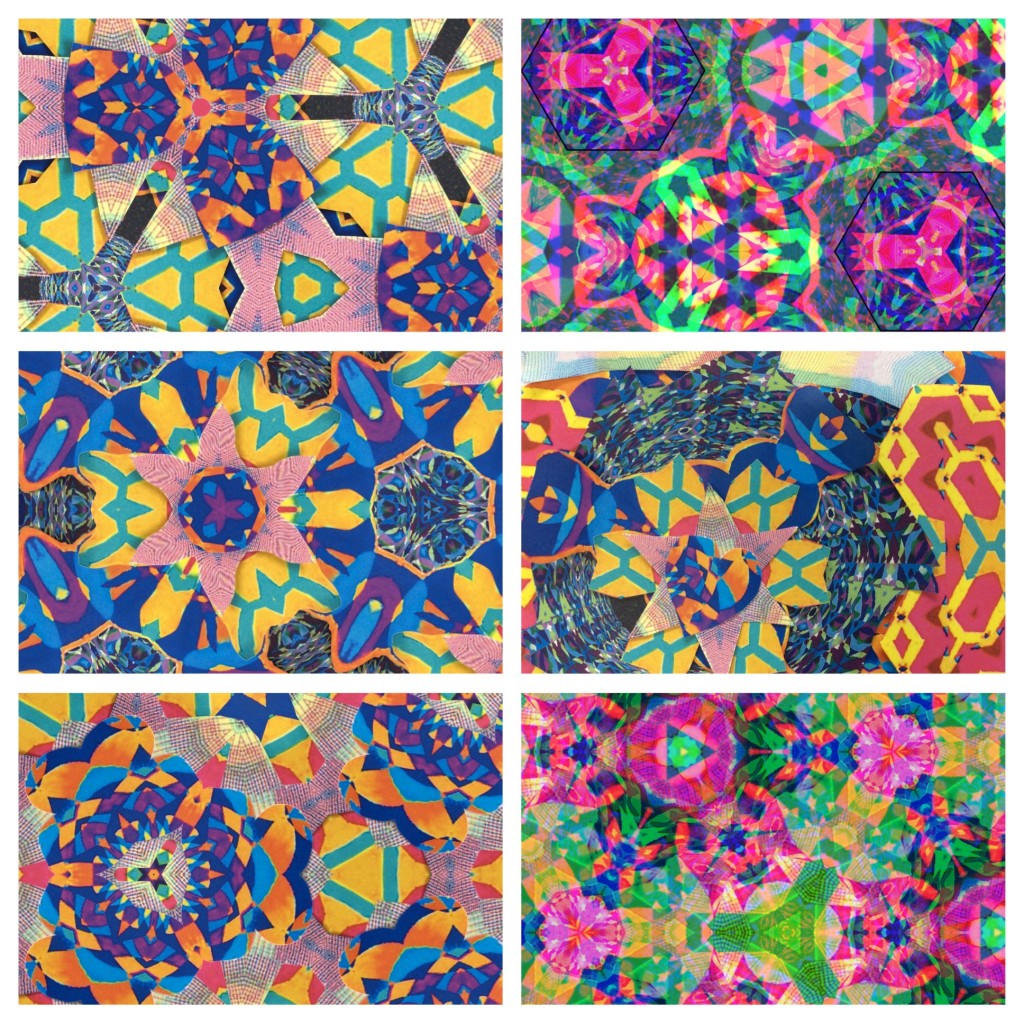 Download these free Creative iPad Classroom books
"Hunt provides a wealth of information on the use of the iPad for art activities including everything from turning clay apps to stop-motion animation. However, the examples she showcases can be used in any content area as a creative assessment. In addition, the layout and organization of this iBook is stunning and can serve as a model for how an education-related ebook should look and function." review via Kathy Schrock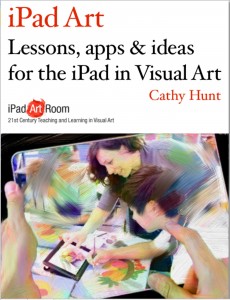 Download my FREE Book as featured by the iBookstore
iPad Art: Lessons, apps and ideas for the iPad in Visual Art
"This book explores a range of lessons, apps and ideas for teachers using mobile devices in the classroom.  With practical, hands-on guides and examples from real teaching and learning experiences, Cathy Hunt explores the possibilities for your own iPad Art Room."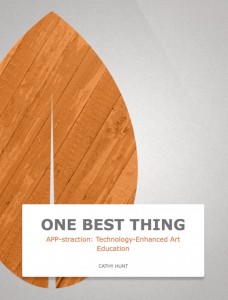 You can also download this FREE book for teachers
App-straction: Technology Enhanced Art Education.

Created as part of the One Best Thing collection by educators for Apple, this book explores a creative, multi-media lesson in depth. Full of resources and examples straight from the classroom, this flexible lesson plan empowers teachers to begin exploring apps and how they can be combined to enhance an exploration of abstraction.


Session Apps List
MegaPhoto
Mirrored
Superimpose
Amaziograph

Other apps featured in the workshop:
iOrnament
Mextures
BeFunky
Pic Collage
Art Set
Art Rage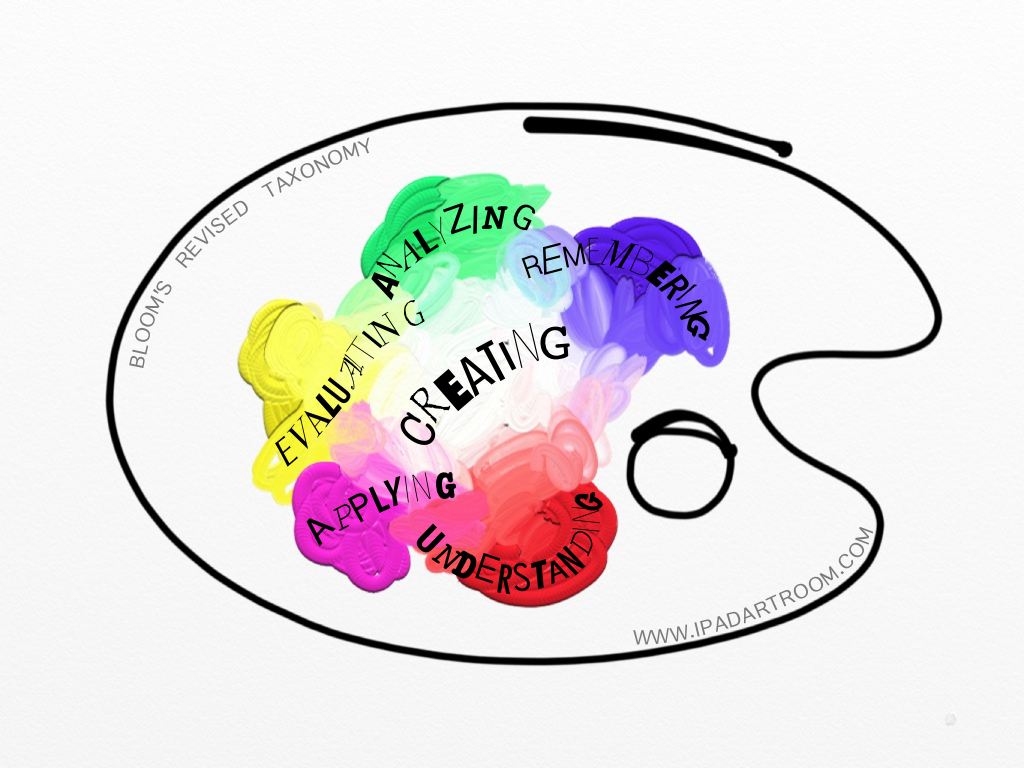 Blooms Taxonomy for Visual Art
Elliott Eisner and the 10 Lessons the Arts Teach – pictorial
Elliot Eisner and the 10 Lessons the Arts Teach – PDF, poster, links
Photo manipulation apps lists via Craig Nansen
The most amazing iPhoneography apps list
The best iPad photo editing apps list

Posts to explore creative iPad classroom learning experiences
KEY RESOURCE: Hands-on, hybrid workflows for creative classrooms
KEY RESOURCE: Can you really mix Paint & Pixels?
A creative workflow for young art-makers
Collage apps and ideas
Virtual pottery – making digital vessels, hands-on pots and more
WordFoto and TypeDrawing in art-making
Ideas for creating abstraction, new image construction – LESSON
See how artists are using iPads to create art
See examples from students in Years 6-12 in the BEST OF THE IPAD GALLERY
Check out one diverse folio of work to explore the possibilities of the IPAD PHOTOGRAPHY 
Compare images in 'before and after' sets to showcase some effects and IMAGE MANIPULATION here.
Explore the power of the iPad combined with CREATIVE PROCESSES.  This gallery showcases the incredible variety of work possible from just one image.


And now for something completely different…

Daily Monsters Series:
Daily Monsters Part 3 – the World's Smallest Monster Drawing


STEAM
World's Smallest Monster Drawing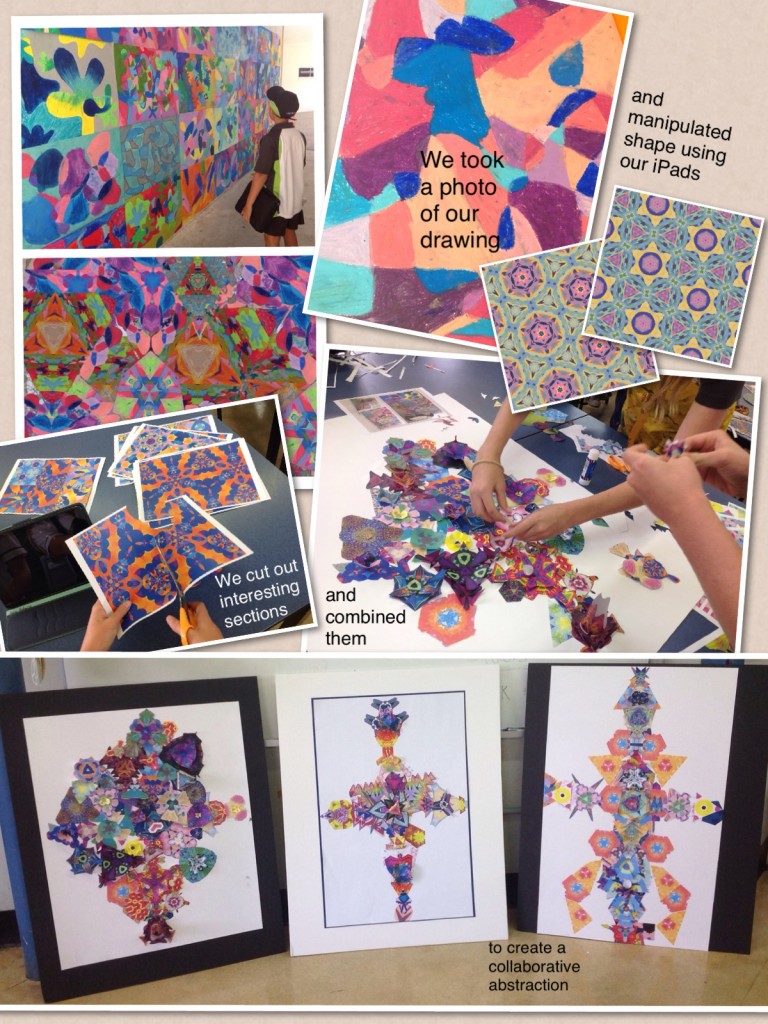 Remember,I'm here to help so please ask if I can assist. And…I'd love to see what you create with your students, so keep in touch and send me your pictures and clips!
Social Share