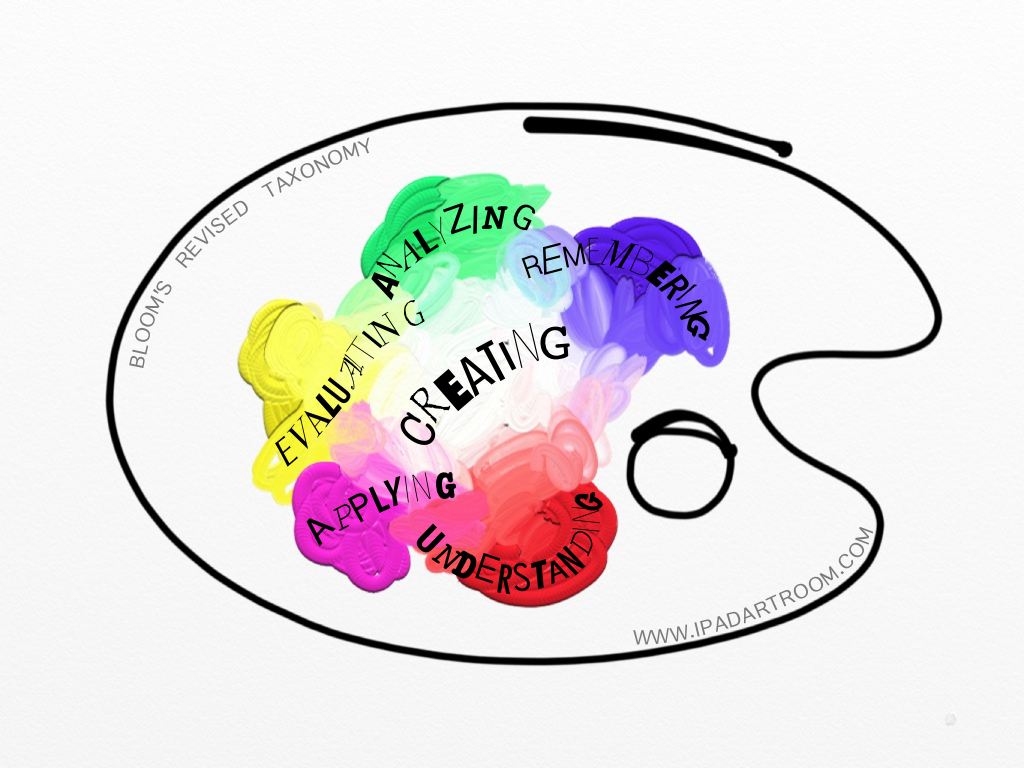 I am a huge Kathy Schrock fan.  Who isn't?  Her work with Bloom's Taxonomy inspires me to think about higher order thinking, creativity, teaching and learning in new ways.  My favourite 'Kathy moment' was seeing her Bloom's cogs (below), visualising creating in a diagram the way I always felt it working.  Then along came Kelly from iLearn Technology, and her 'paint palette' Bloom's spoke to the Art Teacher in me.  Here is my contribution.  I've tried to highlight the idea that the creating aspect to Bloom's is of central importance in Visual Art, and that it has a strong realationship with all the others by using this visual painting metaphor.
I would love to hear your thoughts – please leave a comment in the section below!
And, if you liked this post, check out Eisner's 10 Lessons the Arts Teach.
Social Share