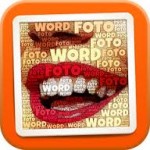 WordFoto


This simple app allows students to create exciting imagery from photographs and text.  Simply enter the words or sentence you would like to use, adjust the fonts, colours and a host of other design elements…the app does the rest.  
It's a great visual way of presenting key vocabulary words, creating posters or the images can be used as starting points for other projects and imported into other apps.
An idea from the classroom
In our printmaking units, students choose a screenprint by Andy Warhol to investigate, and while exploring key terms about his printmaking practice, they use WordFoto to create their own work that combines the image with text.  Not only is this a good vocabulary builder and literacy task, student have a lasting record of their investigation – the task involves 'learning while doing', but it also becomes a resource that they can refer to throughout the unit.  Later, students use this image as a starting point for another iPad activity – using the PopArt app.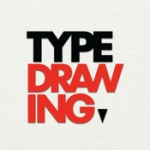 TypeDrawing


Using your finger or stylus to draw using words is an exciting premise for a wide variety of vocabulary building activities or labelling tasks.  You can change words, text, colour, etc at anytime so you can build up very complicated and intricate work.  It's amazing how expressive the lines can become when you learn to control the app features.  You can create beautiful vocabulary lists using creative shapes and interesting typography effects.  We like the idea of mixing art and writing skills to produce shape poems or design more complex visual presentations of prose.  You can use this versatile app to draw and label objects at the same time – use words instead of lines, caption bubbles, etc.
An idea from the classroom We love using TypeDrawing to create portraits as part of a unit on, 'Identity'.  Use words that describe the subject and start TypeDrawing!

In the gallery below you'll see some of our favourite images created by students and users who have shared their creations online.

If you are interested in seeing the 'best of the best', this example from
Paul Wright
will show you the level of complexity you can achieve with this app…and a whole lot of patience.
Check out this great post from a teacher using TypeDrawing to teach students the names of parts of skeleton.
We love this idea that mixes art with science and literacy skills.
One last idea…
"There's art, there's word art, and then there's word art by Anatol Knotek. The Austrian visual artist has created unique handmade visual poetry (or concrete poetry) book called "Anachronism," with clever compositions." (source)
We'd love to see how you use TypeDrawing or WordFoto in your classroom. Or have you got some other apps that you use to mix literacy tasks with Visual Art? Send us a comment and tell us! We'd love to hear about them.
And if you liked this post, have you seen our Art & Words Gallery page?
Social Share