Thank you for your enthusiasm and participation today. Here are the resources you need to keep creating!  
If you need support, just send me an email at cathy@ipadartroom.com – I would absolutely love to hear from you and see some of the work you are doing with your students.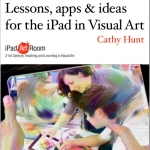 Two resources to download to complement your session:
Book 1:  iPad Art: Lessons, apps and ideas for the iPad in Visual Art  This covers many of the apps, works flows and resources we explored today.
Book 2: This book was developed as a short chapter for Apple Education's collection of resources for using iPads and contains resources for the 'App-straction' workflow process we engaged with.


Making Imagery Using Text – Your session apps list
Wordfoto – We used this to layer words on images
MegaPhoto – Filters can be added to images using a 'layer upon layer' approach
Pic Stitch/Pic Collage – Combine imagery, repeat shapes, show iterations as one work
Funny Movie Maker – Create 'talking' pictures, add moving mouths to animate portraits, etc
Mirrored – Flip/rotate/symmetries with more control than the MegaPhoto kaleidoscope
TypeDrawing – Draw with words, use photographs underneath drawings
Essential Skeleton – 3D anatomy drawing/photography resource, great for tracing or using as a starting point for self-portraits as an alternative to 'selfies'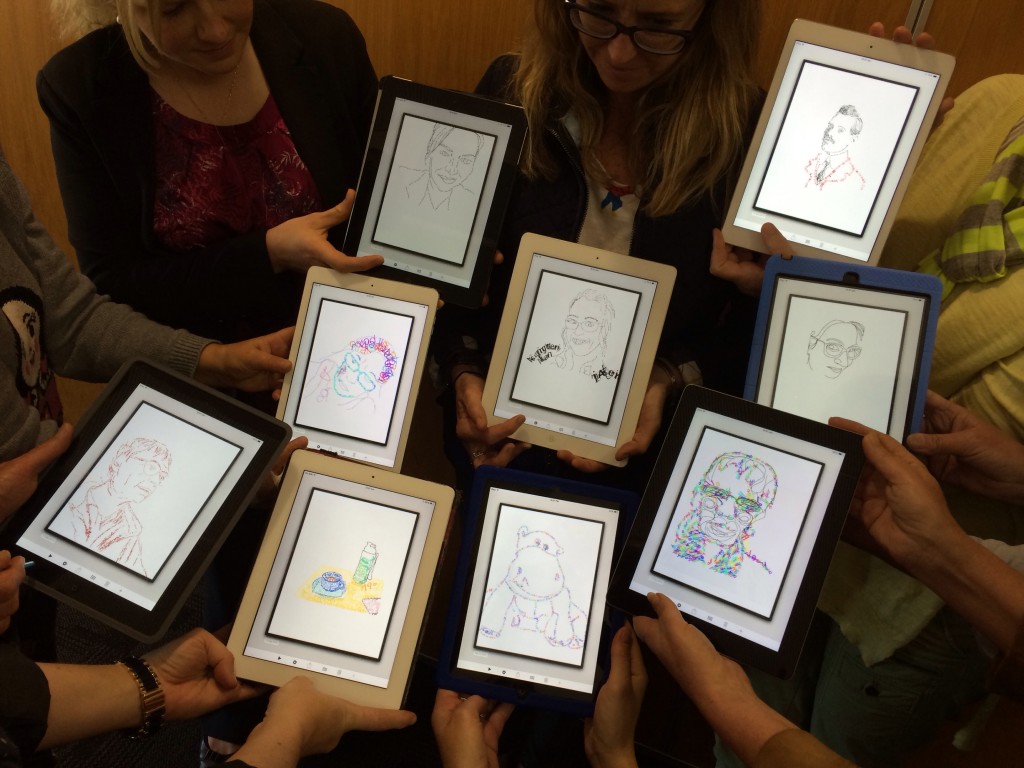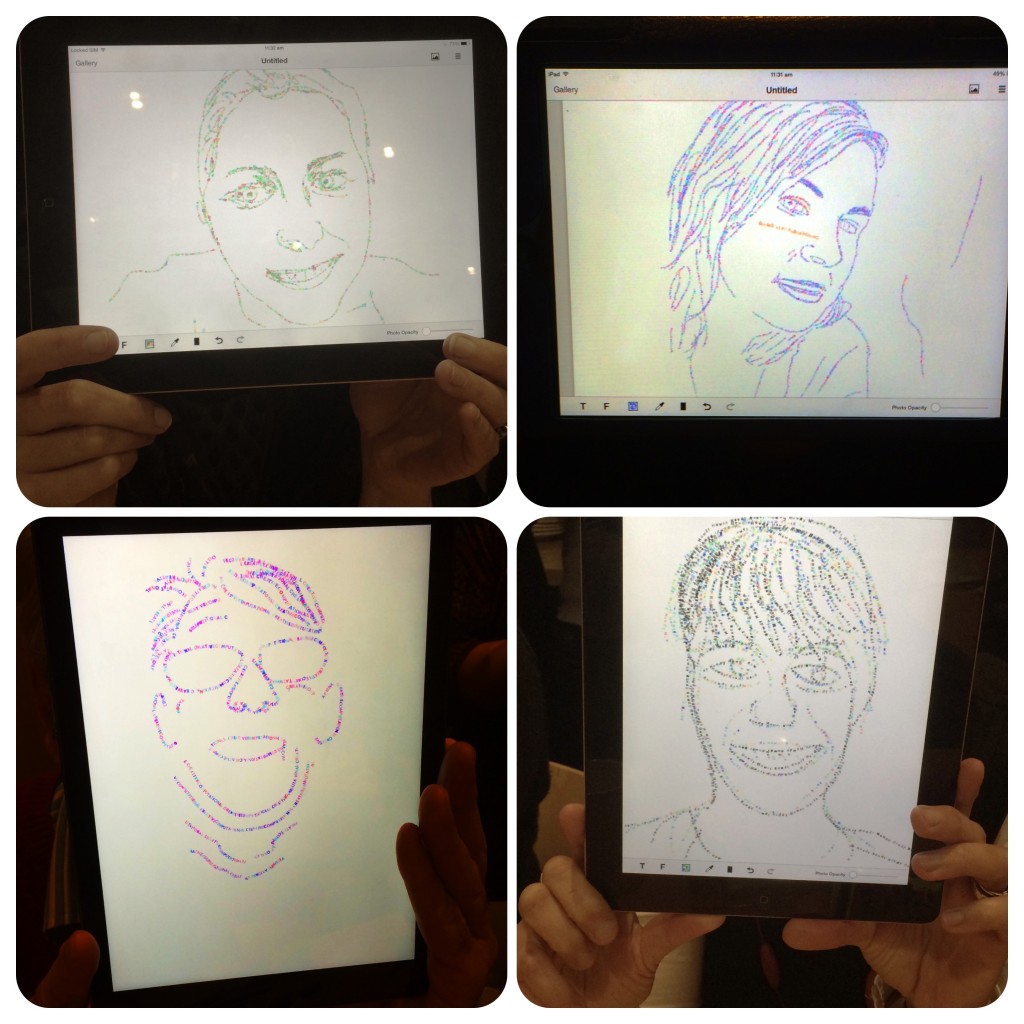 Favourite drawing/painting apps:
Sketchbook Ink, Sketchbook Pro, Sketches, Art Rage, My Brushes, iPastels, iColored Pencil
In a creative workflow for art-making, also try using:
Colour Effects – Make an image grey and recolour one section, etc.
Superimpose – Cut and paste sections of an image
Photo Manipulation apps lists via Craig Nansen
The most amazing iPhoneography apps list
The best iPad photo editing apps list

If you only click on one link…
RESOURCES, APPS AND IDEAS for text and type in imagery:
WordFoto and TypeDrawing in art-making
Resources from the Maker Space and TeachMeet Presentation
Elliott Eisner and the 10 Lessons the Arts Teach – pictorial
Elliot Eisner and the 10 Lessons the Arts Teach – PDF, poster, links


These posts unpack workflows and ideas we used in the course today – there are resources, ideas and sample work to explore.
If you only click on one link…
Mixing hands-on art0making processes with digital tools
Compare images in 'before and after' sets to showcase some effects and IMAGE MANIPULATION here.
Explore the power of the iPad combined with CREATIVE PROCESSES.  This gallery showcases the incredible variety of work possible from just one image.
Ideas for creating abstraction, new image construction – LESSON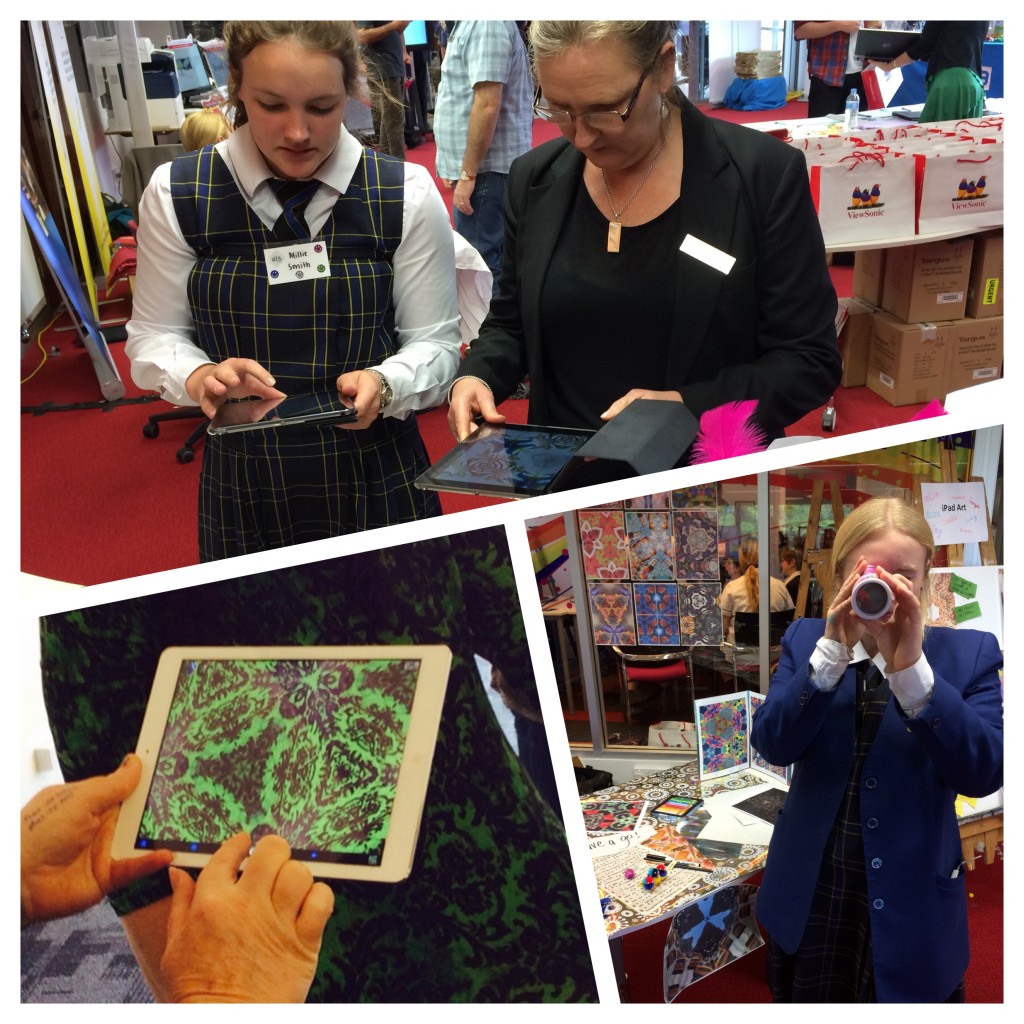 Still want more?
Collage apps and ideas
Virtual pottery – making digital vessels, hands-on pots and more
See how artists are using iPads to create art
See examples from students in Years 6-12 in the BEST OF THE IPAD GALLERY
Check out one diverse folio of work to explore the possibilities of the IPAD PHOTOGRAPHY 
Daily Monsters Part 3 – the World's Smallest Monster Drawing
A simple workflow for young art makers
World's Smallest Monster Drawing

Want even more?
Remember, I'm here to help so please just ask!

Social Share