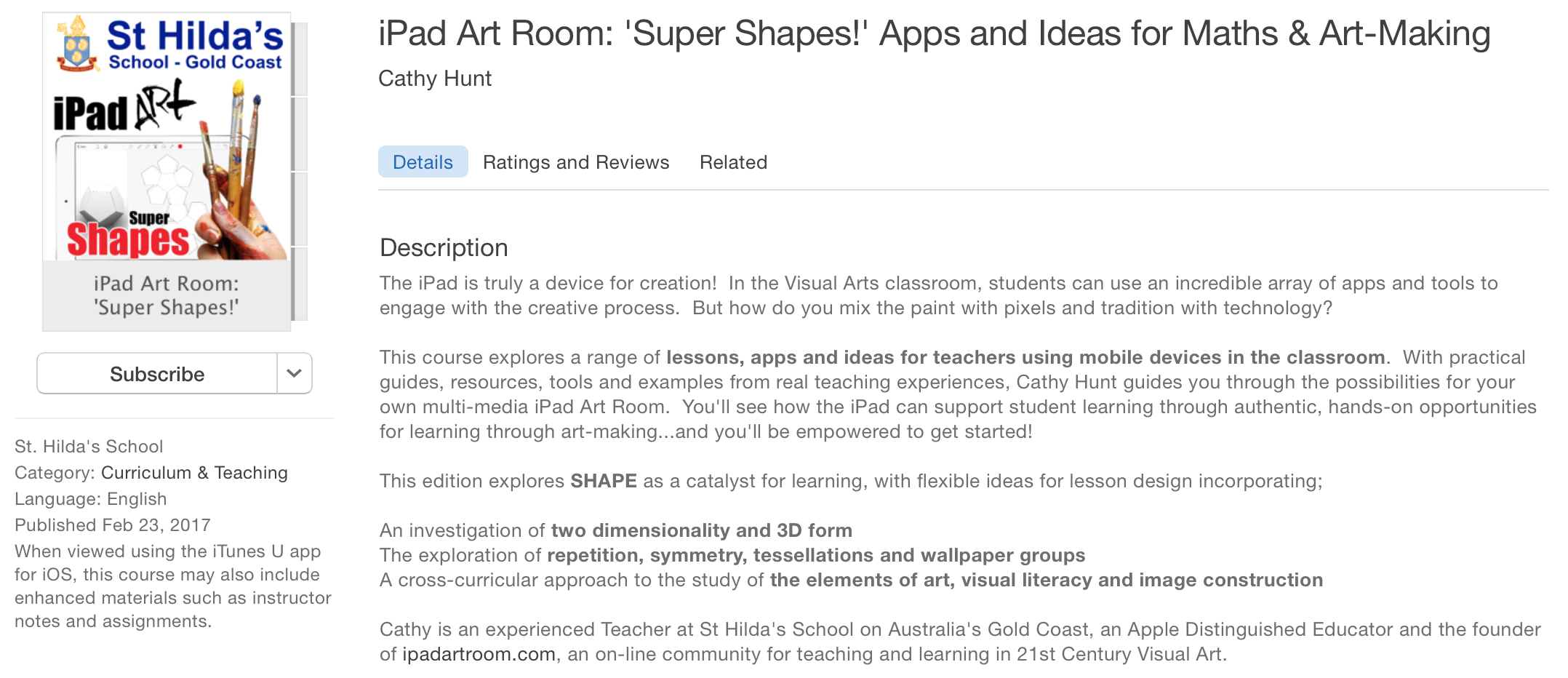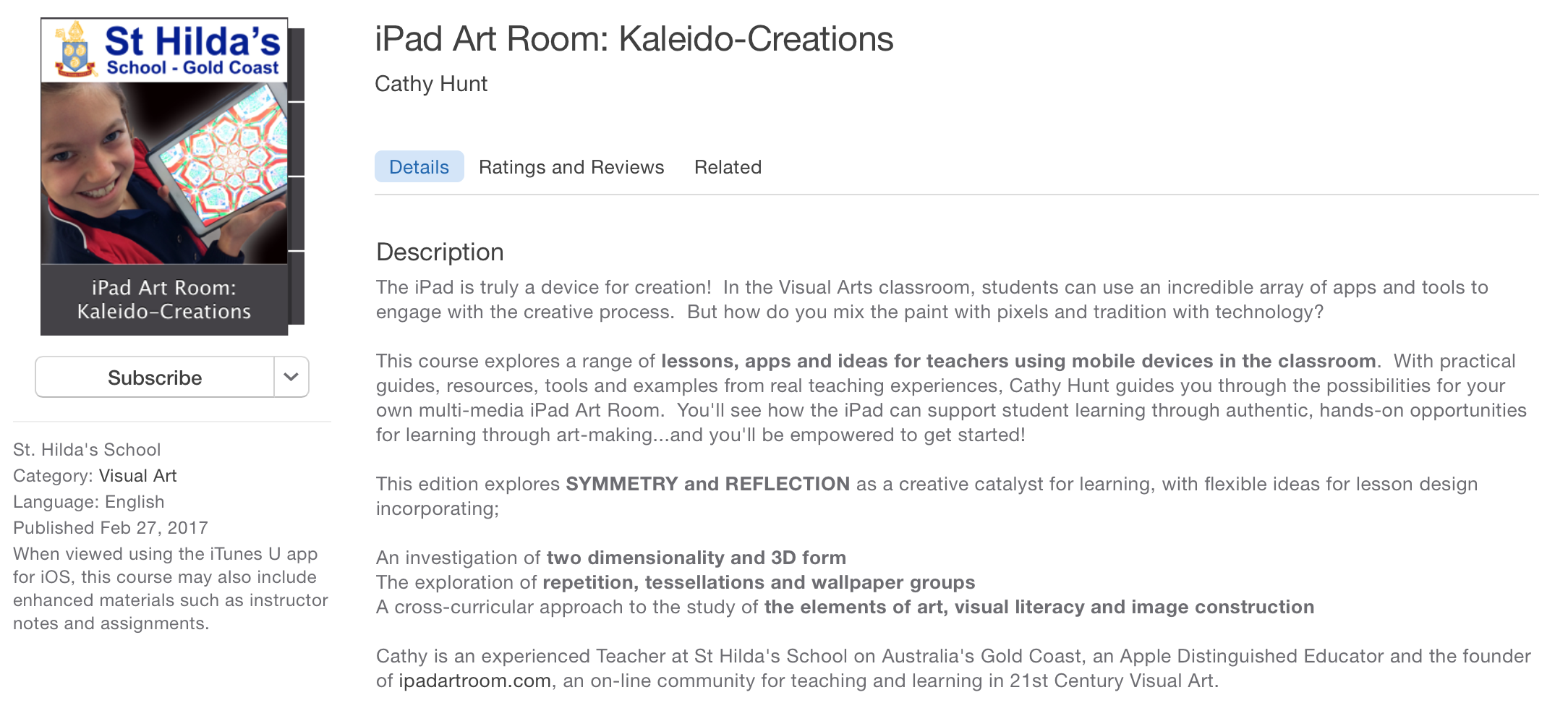 Article: Divergent Thinking in the Creative Classroom on Cue Blog
Article: Multi-media Worksgflows on Mindshift
Key Resource: 10 Lessons The Arts Teach


Considering the Camera
REALLY Using the Photo Library
Do You Really Need To Keep All Those Photos and Videos?
Sharing Work On-Screen Immediately
Using the iPad Camera For More Than Photography
Lesson Ideas
If you were interested in some of the lesson ideas more specifically, and would like detail, I've linked to some of the most useful posts from my blog below. Exploring the website is also a good idea, because there is a lot more to explore.
Constructing images with shapes
Laser Etching Meets the Printing Press
Salad Selfies and Collage Creation
Apps List
iMotion (free) – stop motion
https://itunes.apple.com/au/app/imotion/id421365625?mt=8
Kaleidoscope Camera (free)
https://itunes.apple.com/au/app/kaleidoscope-camera/id503556200?mt=8
ChatterPix Kids – Animate objects with a simple stroke, suitable for very young children
https://itunes.apple.com/au/app/chatterpix-kids-by-duck-duck/id734046126?mt=8
Pic Collage Kids (free) – put images and words together
https://itunes.apple.com/au/app/pic-collage-for-kids-best/id977081997?mt=8
Pictoboldo – salad selfies!
https://itunes.apple.com/au/app/pictoboldo-as-arcimboldo-draw/id825024910?mt=8
Foldify – create 2D nets and print to form 3D creations
https://itunes.apple.com/au/app/foldify-create-print-fold!/id527118971?mt=8
TypeDrawing – draw with words
https://itunes.apple.com/au/app/typedrawing/id314072879?mt=8
Amaziograph
https://itunes.apple.com/au/app/amaziograph/id586076398?mt=8
iOrnament
https://itunes.apple.com/us/app/iornament-draw-creative-geometry-art/id534529876?mt=8
3D Shapes
https://itunes.apple.com/us/app/shapes-3d-geometry-learning/id501650786?mt=8
Assembly app
https://itunes.apple.com/us/app/assembly-graphic-design-for/id1024210402?mt=8


CARP Resources
Social Share