Here's a creative workflow that mixes traditional tools and techniques with technology, and brings art to life!


Portraiture as a starting point for a creative workflow
This example comes straight out of a Year 6 classroom, where students have undertaken a study of portraiture, exploring the shape, size and relative position of facial features as they developed a self-portrait using pencil. Once the first work was completed, we made four photocopies of each image. All the features were then cut out from three of the copies, and one copy became the base for a montage. By sharing the cut-outs and creating crazy combinations of these elements, students produced 'Monster Montages'.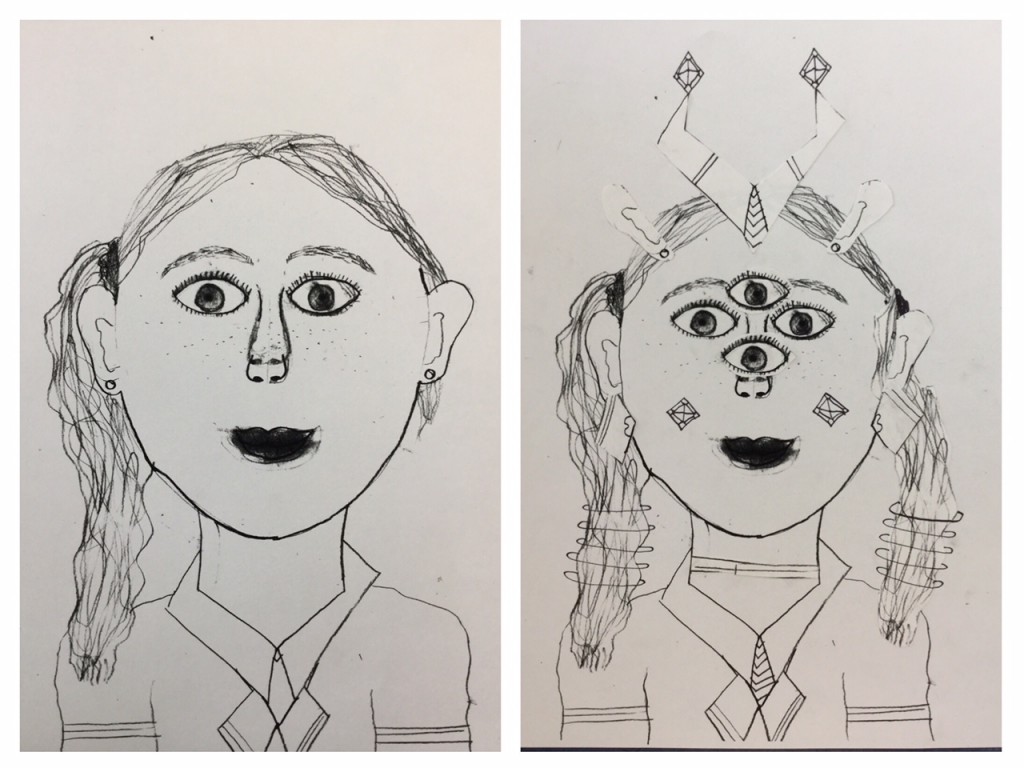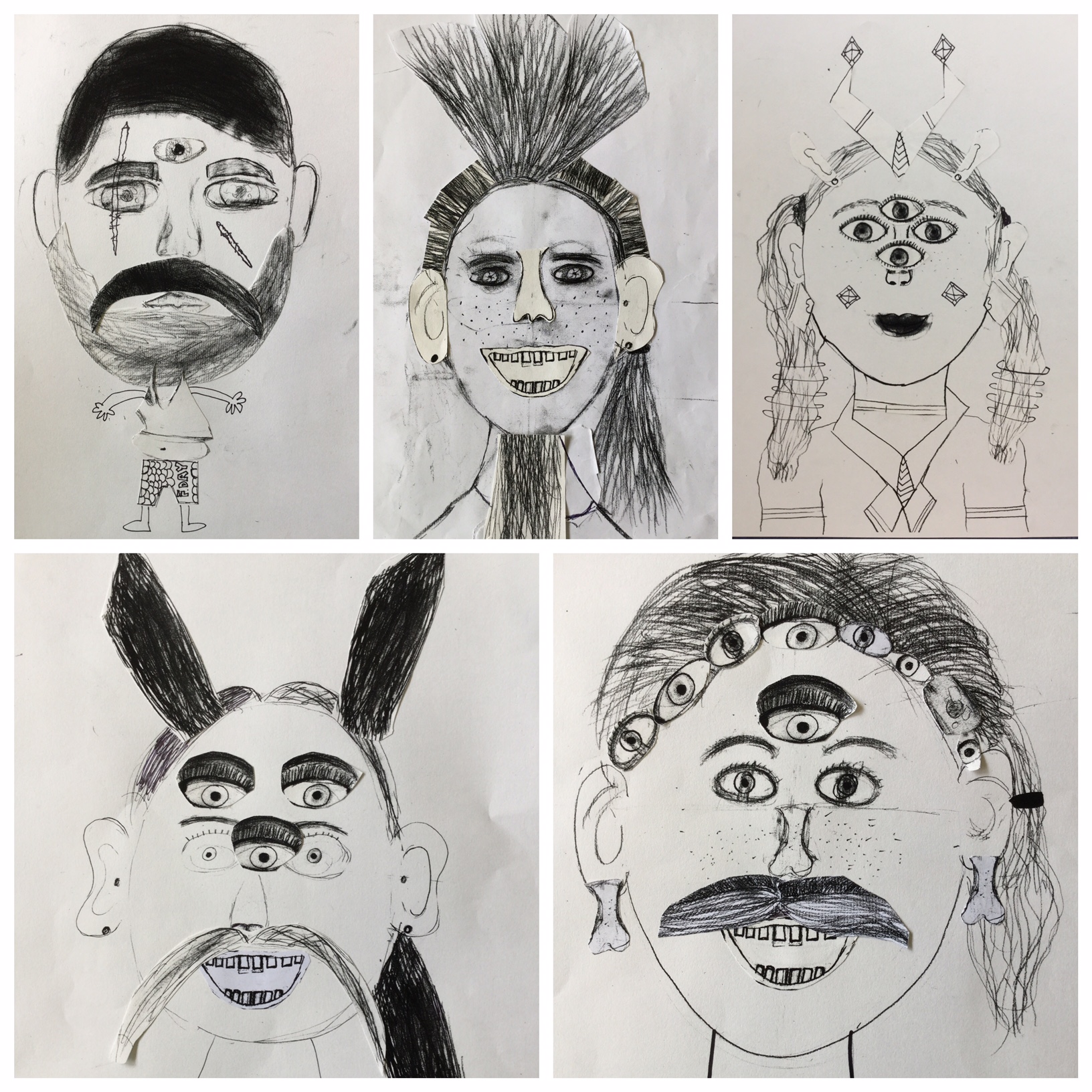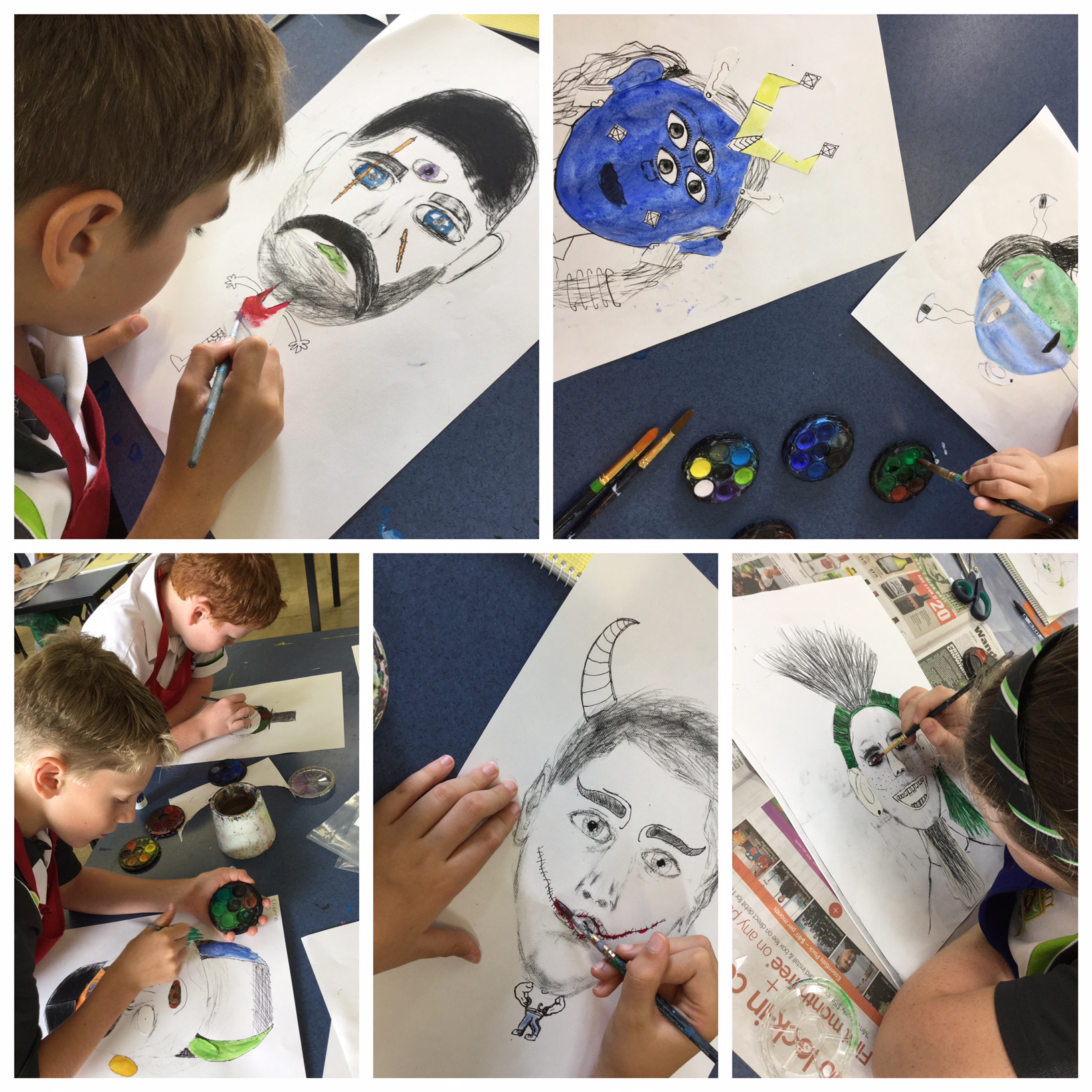 Animating art
Once the students completed their work on paper, the workflow continued. The Funny Movie Maker app was used to animate the Monster Montage, and students creatively adapted their image with moving eyes, lips or noses.
It's a simple process to achieve the kind of result you see in the examples below, and believe me it's a lot of fun! Students photograph their work, then import it into Funny Movie Maker. By creating a 'blue zone' by touching the area they would like to animate, they then hold their iPad up to position their own face in that space. By blinking, winking or talking, they can produce some very interesting effects. It's an active, experimental and engaging way to construct an image that blurs the lines between media.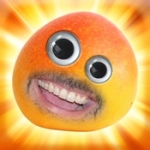 Below you'll find an example from a student using the Funny Movie Maker app to create 'creepy eyes' for their animated artwork…
And if you like Funny Movie Maker, you may also want to try Morfo Booth, iFunFace or PhotoSpeak





Creating a class 'Monster-piece'
By combining the student movies using the PicPlayPost app, a wall of 'Moving Monster-pieces' emerges. In the example here we've simply selected six Funny Movie Maker clips that were saved to the camera roll, and dropped them into a six-section template. With a touch they became one clip. We also added a filter to the clips in the app, which helped to merge the still and video elements of the work together.
So how does it work? The PicPlayPost app functions like a collage app for video clips, combining snippets of your movies directly from the Photo Library on your device.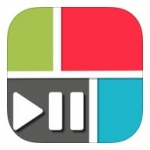 It's a great tool to use when you want to present a number of small clips at once, which is a classroom constant, and there are lots of creative ways to use it to generate clips that can become part of larger film projects. Think Brady Bunch opening sequence!




In this version you'll see the same images, but sound effects were added in iMovie to make the clip creepier at the student's request!






Going Further
The arts use a unique language to present, analyse and reflect on ideas. When students write or talk about the work they have created, they develop an understanding of audience and purpose. Perhaps most importantly, in their own reflections they can discover information about their own learning and engagement in the arts as they develop capabilities. Problematically, many students find that engaging with this element of the creative process is difficult.
So here's an idea.
Creating a 'talking art work' could present your students with an accessible opportunity to develop the confidence to talk about their work and the learning process.
Imagine using Funny Movie Maker and the work generated in creative tasks as a vehicle for students to;
* Explain key learning
* Describe the ideas that went into the planning of a work
* Describe ideas, creative processes and outcomes
* Discuss observations and findings
* Compare plans and finished projects
* Record and explain processes


More Ideas
Students can import any image into the Funny Movie Maker app, so you can create talking objects (like the annoying orange) or make people say what you'd like to hear. The possibilities are endless in an educational context. Artists can be animated and chat about their work, the sunflowers in Van Gogh's work can discuss the brushstrokes that surround them, and so much more.
Students and teachers can create engaging media that supports learning. For those children who struggle with oral presentations, Funny Movie Maker clips can be used to increase confidence. By talking into the app and delivering their knowledge from 'behind the Funny Movie Maker mask', there is a little less risk and exposure.
"I used Funny Movie Maker as a lesson hook. When my Year 8 students came into the room, Leonardo Da Vinci introduced himself and the key idea for the lesson, proportion of the figure. They thought it was hilarious, but the serious side was that they got really excited about the class."
Margaret, a teacher from Adelaide
"My Year 5 kids used Funny Movie Maker to introduce their orals with a talking picture of their artist. One of my students got the artist to actually converse with him by stringing clips and pauses together in iMovie. So good!"
Carolyn, a teacher in Shanghai




Have some fun, be creative and show us your Funny Movie Maker moves!
Social Share