For teaching and learning, the connected camera is an incredible tool, and the Photo Library app adds value that extends far beyond storage space.
Using the Photos Library as an ever increasing image resource and a place to review iterations, students can be immersed in a reflective art-making practice.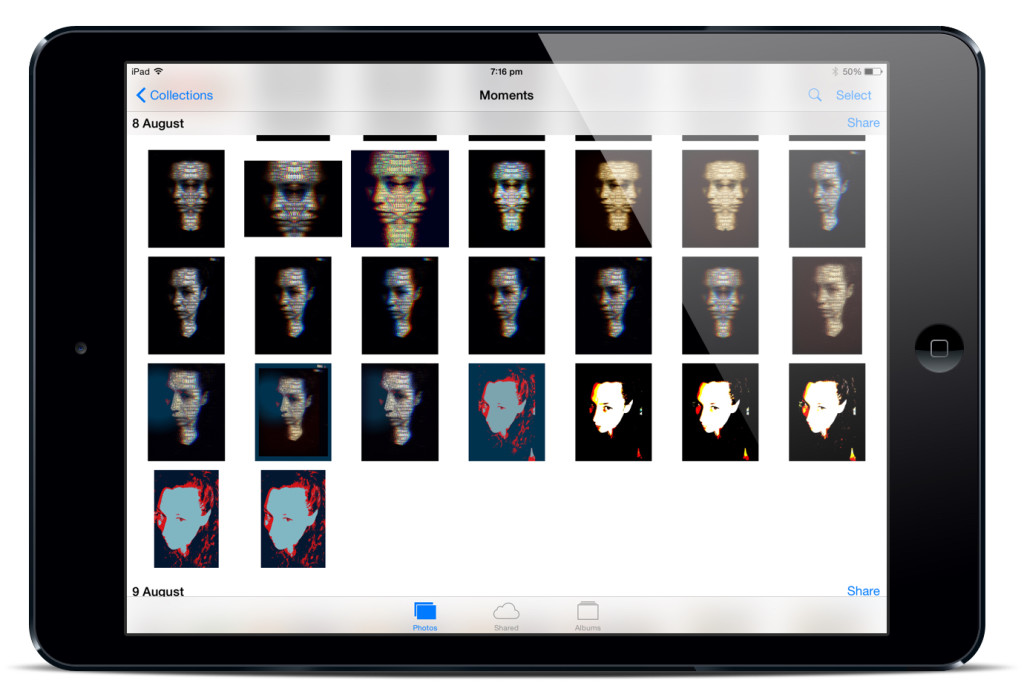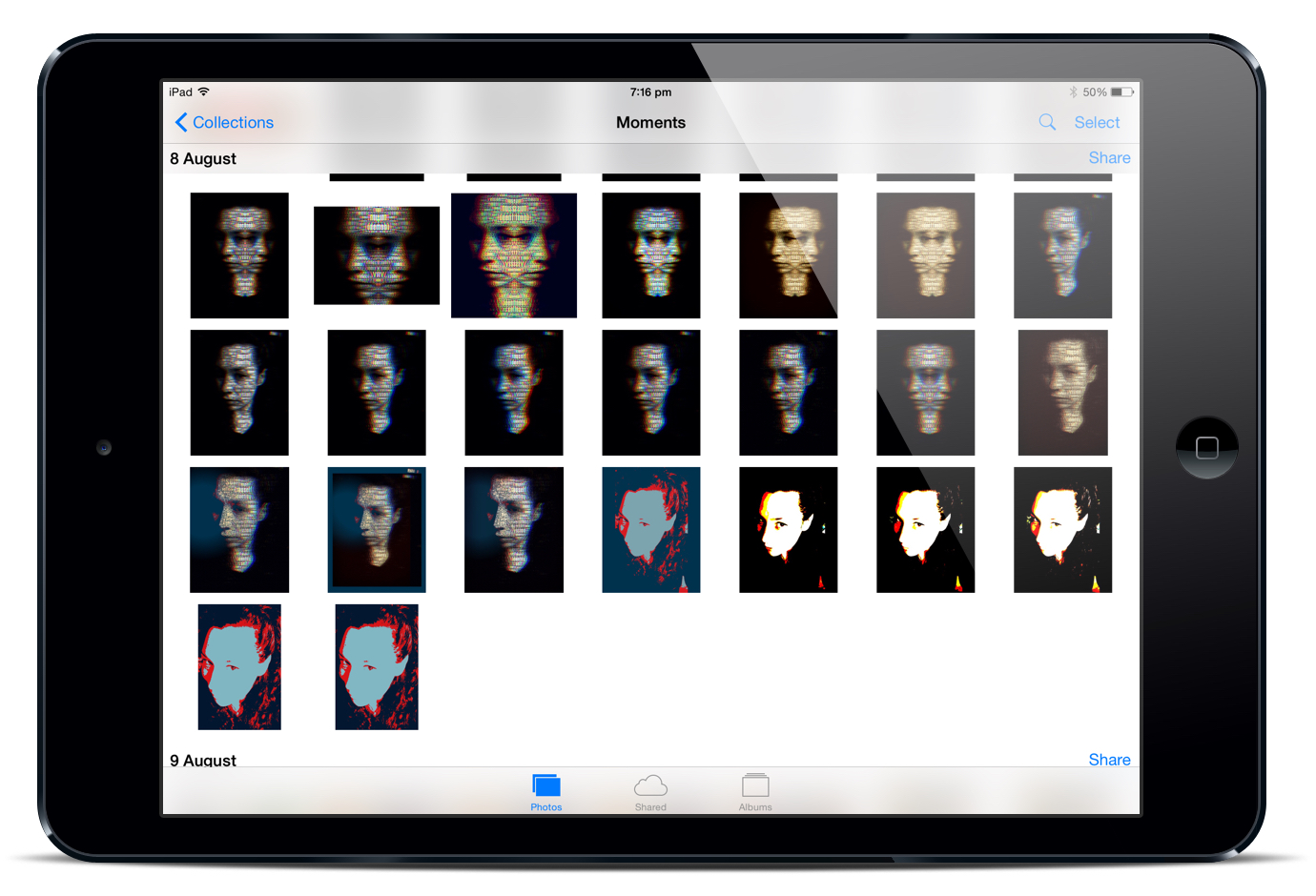 Document the Learning
By encouraging art-makers to save work regularly, and to document their creative decisions with a screenshot, a trail of investigations that visually describe the learning is produced.
Students can reflect on their journey at anytime and fluidly engage with the process of reflection. Teachers can use the Photo Library to support critique, delivering timely feedback to students using the camera roll as a reference and swiping through work in progress and in order.
Interestingly, teachers often comment that students are more confident engaging in a dialogue about their work using the camera roll as a support, than in some other contexts.


Image Management
When students create imagery in large volumes, as they can using a digital camera, a screenshot of the thumbnails can become a convenient way for students to record and share work.
While large files are necessary when a quality viewing experience is required, recording progress, assessing practices, submitting folios etc, could be another matter. A single .jpeg file can be an effective and portable solution that students can generate instantly.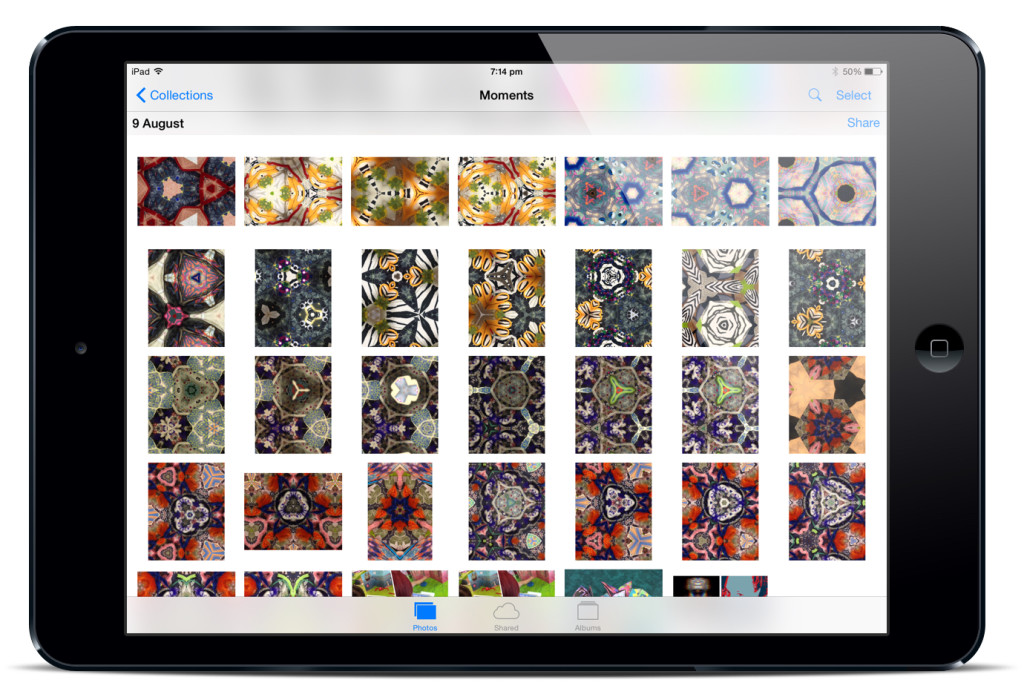 Go Further
Students can use screenshots of the Photo Library to quickly document work for use in a visual diary or reflective journal.
In some classrooms it may be practical to stick a printout of the image in sketchbooks and annotate the pages with notes.
If students 'stay digital', the screenshot can be emailed for submission, embedded in a blog or digital folio, etc. You can also extend the possibilities by adding notes, links and more to the image using an app such as ThingLink, etc.


Top Tip
Encourage students to use the iPad camera to take photographs and import them into apps to begin manipulations, rather than using in-app cameras where possible. This method generates a starting point that is recorded on the Photos Library, and will also be available for further iterations if required.


Social Share