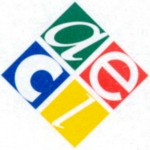 Every four years Lutheran Education Australia and schools across the country gather.  On September 30, they will meet to explore the theme of 'Transforming mind, body and heart in Lutheran Education'
"During the conference there will be presentations and opportunities to collaborate with expert contemporary thinkers as well as participate in numerous fellowship activities with like-minded professionals across Lutheran Schools in Australia and other countries.  Most of the conference will be held in the state-of-the-art Brisbane Convention Centre in one of Australia's beautiful cities, Brisbane."
Notes from three of my favourite sessions…
EWAN MCINTOSH Video Abstract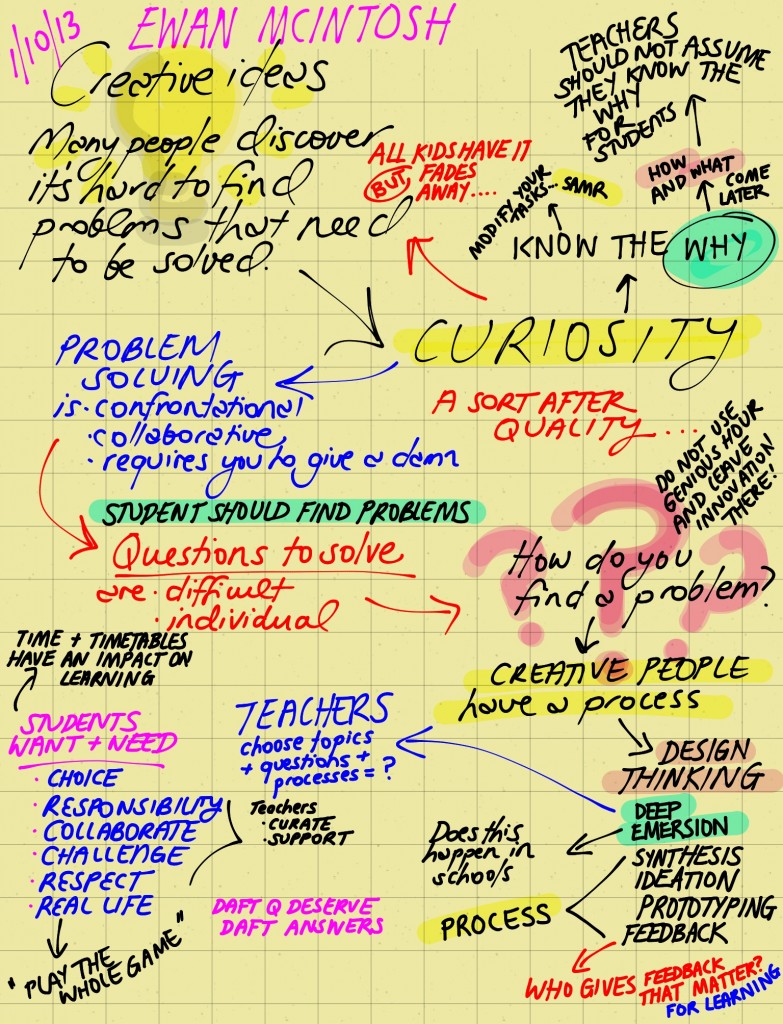 Related Links
How can you tell if your task is truly creative?
Bloom's Taxonomy for Visual Art
Can you assess creativity?
PAUL HOLLAND Video Abstract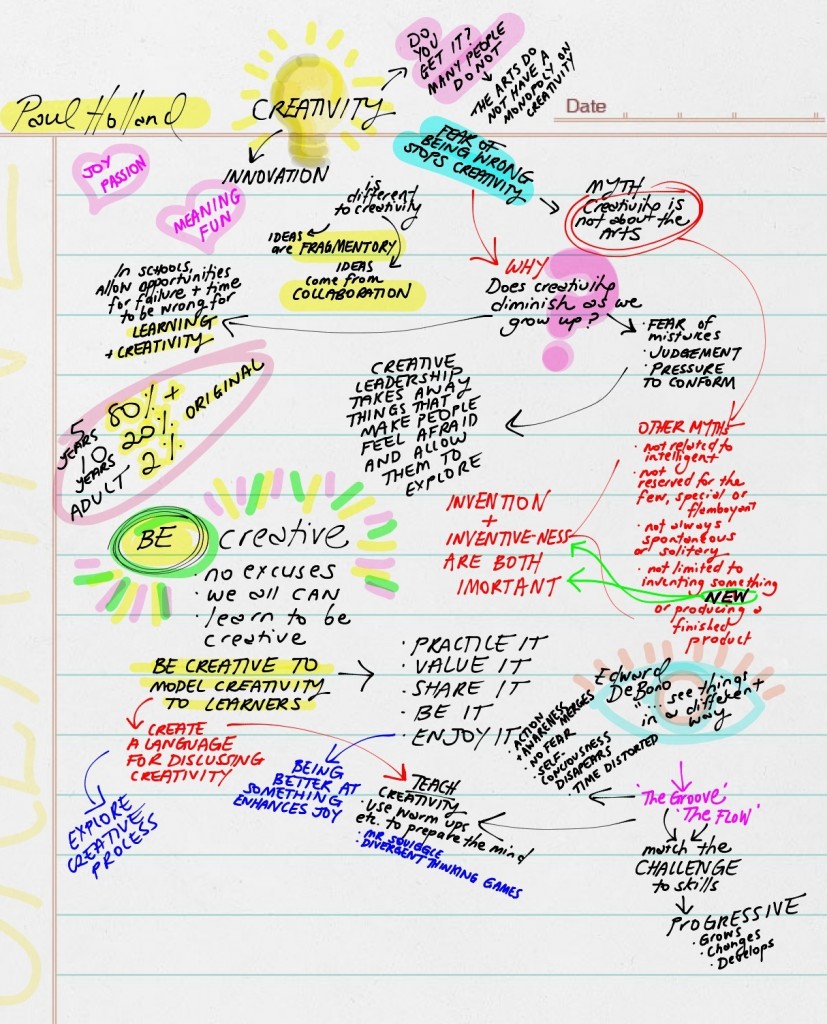 Related LInks
The Real Neuroscience of Creativity
Threats to Creativity
What is Creativity?
ALAN NOVEMBER  Video abstract
Notes created using a collaborative Google Doc during Keynote:  NotesforACLEKeynote-AlanNovember-1
Related Links
Teaching Creativity in the Classroom
Teaching with Technology – Ken Robinson
Links between games, social media and learning
Thanks to all the enthusiastic and active participants in my sessions over the past three days.
Art & 'App-itudes':  Using the iPad for 21st Century Teaching and Learning in the Creative Classroom.
Presentation Abstract:
" Why should you, and how do you, mix new technology and iPad power with the 'hands on' tasks of a creative classroom?  Well, step into my iPad Art Room and see how teaching and learning can be transformed with iPads and other mobile devices."
You'll explore new ways to engage students with creative processes in a learning space that extends well-beyond the studio walls.  The SAMR MODEL is a useful framework for seamlessly merging traditional curriculum with innovative pedagogy and 21st Century skills for students. You'll come away from this session ready to identify where modification and redefinition can being in your classroom, ignite your students creativity by developing engaging tasks and use the iPad to produce creative content for teaching and learning. "
Social Share