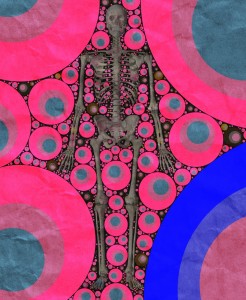 Creativity is under threat. According to Theresa Amabile, creativity is killed off more often than it is supported…but it has immense value.
" For the most part, this isn't because managers have a vendetta against creativity. On the contrary, most believe in the value of new and useful ideas. However, creativity is undermined unintentionally every day in work environments that were established—for entirely good reasons—to maximize business imperatives such as coordination, productivity, and control.
Managers cannot be expected to ignore business imperatives, of course. But in working toward these imperatives, they may be inadvertently designing organizations that systematically crush creativity. My research shows that it is possible to develop the best of both worlds: organizations in which business imperatives are attended to and creativity flourishes. " Theresa Amabile
This article really packs a punch when you think about futures and careers for the 21st Century learners in our classrooms, and Ken Robinson's idea 'The arts don't have a monopoly on creativity'…
" We tend to associate creativity with the arts and to think of it as the expression of highly original ideas. Think of how Pablo Picasso reinvented the conventions of painting or how William Faulkner redefined fiction. In business, originality isn't enough. To be creative, an idea must also be appropriate—useful and actionable. It must somehow influence the way business gets done—by improving a product, for instance, or by opening up a new way to approach a process." Theresa Amabile
Read the whole paper, 'How to Kill Creativity' from the Harvard Business Review and explore another angle on the value of creativity.
Creativity is the missing ingredient in education
STEM needs some STEAM behind it!  
WIRED MAGAZINE Creativity has been the long-standing missing ingredient in education. Companies have been desperately seeking it since the last depression. Creative thinking leads to innovation, and innovation leads to success. Sure, science, technology, engineering and maths are necessary, but without the initial creative stimulus for solving a problem or imagining the possible, nothing would ever be accomplished.
I'm on the board of The Rhode Island School of Design (RISD), often considered the number-one art-and-design school in the world. At the height of the recession the school's president, John Maeda, explained to the board why we couldn't expect to be high up on the federal government's radar, given the government's focus on Stem. As he was writing that acronym on the whiteboard, I wondered who would want to join or pursue something as boring as Stem. No wonder we were number 25. I innocently quipped, "We need to stick an 'A' for the Arts in there — they represent creativity and creative thinking — and make some Steam." It was a far better, more inspiring acronym that any idiot (even I) could instantly see. Steam is the energy required to build momentum; Stem is something that gets stuck in a lapel or that we should be researching.
John had another observation: RISD hasn't just produced great artists and designers — it's produced "critical thinkers and critical makers". This is in large part due to a curriculum that still respects the foundations of creative process. He went on to point to the multitude of graduates who didn't just become artists but became successful entrepreneurs in business and other professions way beyond the learned creative halls of our institution. Because RISD doesn't just train, teach or produce artists and designers — it develops creative people, and teaches them how to think and how to solve problems.
Critical thinking and critical making drive our economies. And creative thinkers will always drive innovation. Although we'll certainly need science, technology, engineering, the arts and maths to produce whatever it is we want to accomplish, conceiving it will always require the creative mind.
See the entire article on Wired.
Social Share