One of the exciting things about mobile devices is the ability for students to jump up and get active while they learn. Here's a few apps that you can use to get your students active and creating on location.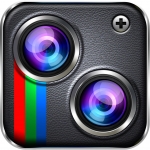 Split Pic Pro
Using some really easy prompts in the app, art-makers can build an image that puts them in the picture…repeatedly! Support students to consider a composition that relies on the use of a multiple image and watch the problem solving as they construct their picture. Clone Camera is another app you might want to try if you get into this technique.



Panorama 'Multi-shot'
Use the panorama camera on your iOS device to create images with repeating elements. It's a simple technique, but the creative opportunities are endless.
To create a multi-shot, pass over the subject with the lens, then getting them to run behind the camera to position themselves in the next shot. The process is physical…and sometimes it is also hilarious!
You can construct images of subjects fighting their alter-egos, capture a subject progressively undertaking an action or cleverly create the illusion of being in many places all at once. In the image below, I've produced a picture in response to the awesome view from The Peak in Hong Kong. Such an epic landscape seemed to require more than my standard selfie!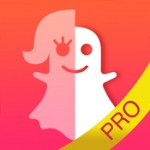 Ghost Lens
Using a similar idea, Ghost Lens can be used to produce multiple image transparencies. By playing with layers, a 'ghostly' effect can be produced, and there are other creative applications for this app in an extended workflow.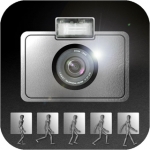 iMotion


Few mediums are as active and collaborative as stop motion. Check out some ideas to load up the learning in animation and get active and adventurous with this really exciting medium.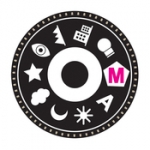 M-Camera
Although the native iPhone camera does have a countdown timer mode, this app gives you a really useful voice countdown…and it has a range of manual control settings as well. The voice countdown is a great tool because it allows students in a group to collaborate – every member of the team can be a part of the composition, responding to the prompt.



Floating in Fotos
Here's an idea… create 'gravity-defying' photos with your students. Get out of the classroom and scout locations that can be 'flipped' and then get creative! Students need to think about positioning and composition in order to create a warped, but realistic sense of space. Check out this clip from Paul Grogan to see how you can turn the world upside down!
Take the idea one step further and try some 'levitation photography'. Using some props in a carefully constructed shot, and an app to combine that image with a plain background, you can easily create the illusion of a floating figure or object. This kind of project is full of problem solving and collaboration for students working in groups. This post has some great tips to get you started with levitation photography, and here are some amazing examples.
If you liked this post, you may also want to find out about how you can make use of the
Photo Library for teaching and learning
…
Social Share