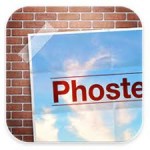 Enjoy these quotes as posters around your art room…or something else.
We used some great art quotes and combined them with images and student work in Phoster, quickly and easily to generate some simple, strong and inspiring messages.  The templates in the app are great, you can just drop in pieces from your camera roll and toggle through effects and design elements.
And if you liked this page, check out our
meme gallery
…some gems for your art room there too!
Social Share