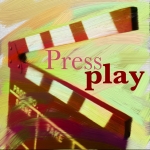 Green screen film making can be used to create some exciting opportunities for learning in the classroom.   Students can create interviews, presentations, digital folios, creative movies, reflections on learning… and it's easy to do on an iPhone or iPad.
Need some inspiration before you get started? Check out these incredible clips to see these techniques and CGI effects at their very best…
" My name is Chris Godfrey and I was the VFX supervisor on the film.

Baz has graciously agreed to let us release this 'before and afters' reel to show our peer group the VFX work completed on his film 'The Great Gatsby'. While this specific reel was the work of Animal Logic (as my primary vendor), in total I worked with 7 vendors including Animal Logic, Rising Sun and Iloura in Australia, ILM in San Francisco and also Prime Focus and Method Vancouver. We also ran an amazing internal SWAT team that completed over 400 shots. Congratulations to all who did such fabulous work on almost 1500 shots and especially to Andy Brown from Animal Logic who put this sequence together. Many thanks to Baz, CM, Catherine Knapman, Chris DeFaria and Mark Brown – and of course Prue Fletcher and Joyce Cox."  The Great Gatsby VFX
Green Screen effects in your classroom
Want to try some Green Screen film making for teaching and learning? Your production might not be up to Gatsby standards, but it's easy to give it a go.
It all starts with a green curtain or wall to use as a background. With many simple apps, a plain background of any colour can be used, but it is important that the background is totally plain and that your subject is not the same colour as the background. For example, if you are creating a 'interview', make sure their clothes are not too similar to the background or they will blend right in. It's also a good idea to think about what your background image or film will be before you start the camera rolling so that you can position the student in the best spot – the whole point of green screening is to make the two sets of visuals work together.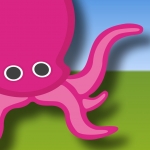 It is an easy process with DoInk's Green Screen app. You can create exciting green screen movies on the iPad, quickly and easily, by popping media straight in from the camera roll.





Creating a Classroom Studio with an iPad and a Green Screen
from Sam Gliksman
"This 2nd grade teacher has a poetry writing project with her class every year. We wanted the students to perform their poetry. In discussing the project, the teacher pointed out that well written poetry evokes imagery in the mind of the reader. With that in mind, we decided to have the students use traditional media to draw or paint an image that matched the poetry they were writing. When they were done they used the iPad to take a photo of their art.
Taking the process one step further, we wanted them to select key themes from their poetry. They printed the words then cut and paste them on to green paper. Once again, they took photos of the words on green paper – remember that the Green Screen app allows editors to remove the green in any video or image. They can then overlay the words at points during their recital video. Take a look at the following overview and then I'll explain the process."
Read more from Sam Gilkinson on iPads in Education. There's a great list of resources for setting up a green screen in your classroom, as well as some other project ideas.
And Jonathan Wylie shares his tutorial for green screening here…




Other Resources:
If you liked this post, you might also be interested in The Next Steven Spielberg Uses An iPhone.
Social Share