" The next Hollywood blockbuster may not be made using a smartphone, but that day is soon coming. "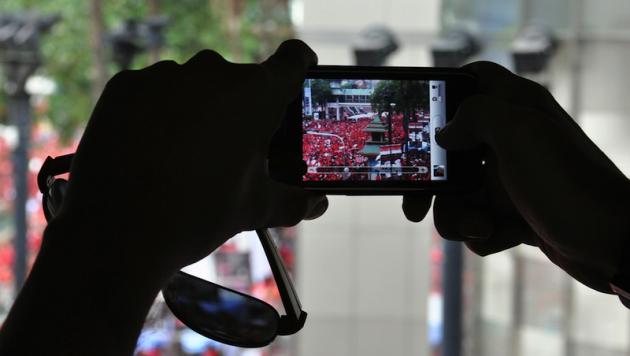 READWITE.COM " This year's Academy Award winner for Best Documentary Feature, Searching for Sugarman, was shot mostly on traditional, costly 8mm film. The director shot some final scenes, however, with his iPhone and the $2 app 8mm Vintage Camera. Increasingly, high-quality films – shorts, especially – are being made entirely with nothing more than a smartphone.
Today's high-end smartphones pack a virtual film studio in your pocket. The Nokia Lumia 920, for example, includes a 1080p full-HD video camera, zoom light, image stabilization and multiple white balance modes to help ensure that perfect shot.
Specs aren't enough to convince you?
Blackberry has teamed up with famed Sin City director, Robert Rodriguez, to create a short film using the new Blackberry Z10. Former Cannes film festival winner, Park Chan-wook, used a smartphone to film Paranmanjan – it won the Golden Bear for Best Short Film at the 2011 Berlin Film Festival. Not only are smarpthone-shot films making it into film festivals, smartphone-only film festivals are cropping up around the world, such as the Mobil Film Festival in San Diego, the Pocket Film Festival in Paris and the Olleh International Smartphone Film Festival in Korea. Each of these festivals showcase the device's potential for creating stirring films while enabling those with the talent, no matter where they may be located, to unleash their creative potential.
Personal Filmmaking on a Global Scale
Despite their limitations, smartphones do offer some unique advantages over traditional filmmaking. Smartphone films can be made on a very low budget – which likely encourages risk-taking that traditional filmmaking shuns. Smartphones can film almost anywhere – and they are with us nearly everywhere. The portable nature of the device allows for more intimate moments and increases opportunities for filmmaking with a more personal viewpoint. Smartphones allow those who traditionally are rarely portrayed in films, such as those in impoverished areas around the world, to now be seen. With a smartphone and YouTube, immediate global distribution is possible. "
Read more from Brian Hall in his article 'The next Steven Speilberg uses an iPhone' here and see some great examples of great film-making with mobile devices.
Check out our other post on iPhones in film-making, as well as some excellent examples of diverse techniques in our post 'Vertical Video'.
Social Share