Gorgeous, surreal 360-degree landscapes by Randy Scott Slavin are inspirational. Technically difficult and brilliantly executed, this kind of imagery has been out of reach for most novice photographers, but there is an app that can create a little of this manipulation magic.
App-ing your own planets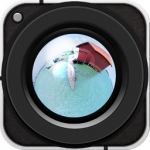 Tiny Planets Pro is a great app for producing exciting images using photos from your camera live or images off the roll, and images are all available in high resolution.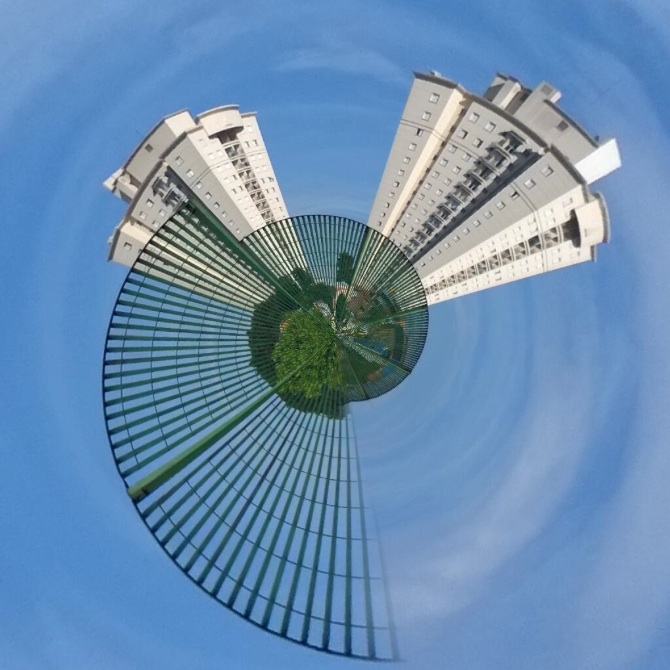 With a few swipes you can warp your photo around onto itself and the result is a distortion that looks a lot like a tiny planet.   You can also bend your photo the opposite way to create a tube shot.  The app produces stunning effects effortlessly, producing similar results to time consuming and technically difficult Photoshop.  
A tip – landscape and panorama shots work really well, and a seamless result is achieved if the left and right edges of the photo 'match'.
There are so many creative applications for this app.  You can use it to produce landscapes reminiscent of Scott Slavin's work, but you can also use Tiny Planet as an image manipulation tool with a difference.  Check out Suzzane Tiedermann photographs of pumpkins at the market to see a great series of images that really show what this app can do.  Below you'll also see some diverse workflows that incorporate the swirling distortions.
Getting the idea?
Check out these amazing images – they all come from a great collection on Nokia conversations. Tiny Planets Pro was used to create all the works to some extent (many of the works have been significantly manipulated afterwards), but as you can see, it's the photographer's imagination that is the real driving force behind a great shot.
An Incredible 360-Degree Video Made Using Six GoPro Cameras
Let's get really 'in the round'…
LAUGHING SQUID "Germany-based journalist and photographer Jonas Ginter has created a mind-bending video using six GoPro cameras attached to a 3D-printed mount. After the cameras were done filming, Ginter stitched the footage together into incredible moving spherical panoramas. More about the process is available on Ginter's website."

And this surreal music video for Booka Shade was filmed from a hexacopter (8 cameras in the sky)! See the 'making of' this incredible clip here.
See the full article from Rollin Bishop at The Laughing Squid


One Day, One Image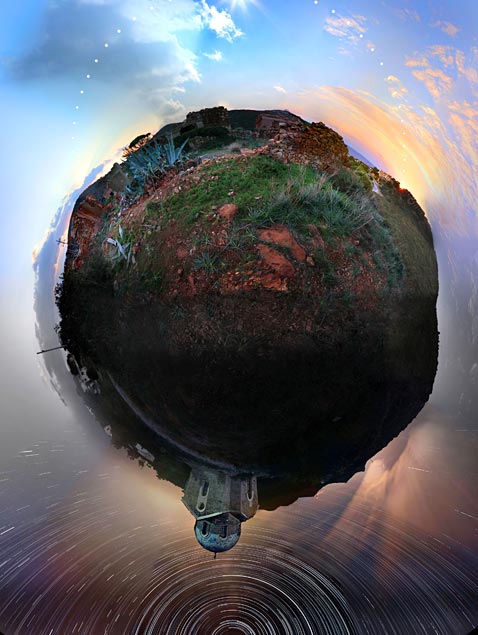 And for a last snippet of inspiration, check out this image that brings a day and a night together in one single composition.  Chris Kotsipoloulos' photographs were captured in Greece using one location over a thirty hour period and then he painstakingly stitched them together digitally, producing one stunning frame.
Want to see more ideas for the iPad and art making?  Check out our post on apps that bring words and images together.
Social Share