Looking for a new way to create engaging presentations or a tool to collate pieces and sections of information visually?
Want an interesting way to explain a process or deliver step-by-step instructions?
What about a visual way for students to record a learning journey or demonstrate their understanding?
A reflection document with comments, conversations and key points collated?
We've been using apps that create comic-style cells to combine words and imagery for all these tasks. Here are three of our favourite apps and ideas…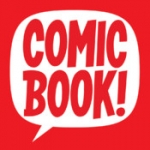 Comic Book

This app is full of great features so you can easily create comic books from photos in just seconds. Produce effective comic styling with a great selection of image filters, comic fonts, customisable captions, a library of classic comic graphics and dozens of multi-panel page layouts.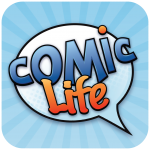 Comic Life

Take photos, use images from your camera roll to create comics. With full page templates and panel layouts, you can use powerful editing and design tools to make your own fun and quirky publications. Quick posters or complex books can be created from templates, stylized image filters, and an easy-to-use drag and drop placement. When your comic is complete, use the integrated reader to flip though the pages or easily share your comic with other options: print, e-mail, or upload to Facebook and Twitter.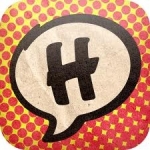 HalfTone

Turn your photos into unique, vintage comics – Halftone makes it super easy to add paper styles, captions, speech balloons, graphic stamps, and fonts to give images a real comic feel. Your final image can be sent via e-mail, uploaded directly to Facebook, Twitter, etc. This app is great for creating single-image postcard-style works that can be inserted into other documents, used in presentations, as posters, etc.



On
iPads4Schools.com' we've found a really useful post about ComicLife
for teachers.
Here Richard Wells explains that students can use comic projects as a medium to record their explorations with photos and reflect on processes within each comic frame. He also uses the ComicLife app to storyboard media studies projects from short films, recording the process and decision-making during project-based-learning, and so much more.
And, by extending the workflow and combining apps, or as Richard says, 'App-smashing' students can go further…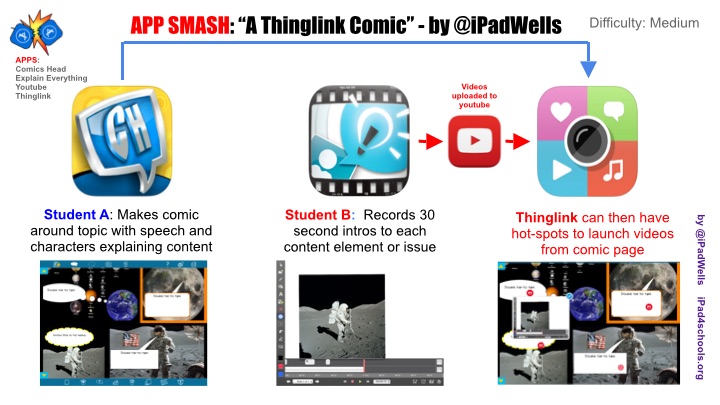 Collage apps present an alternative to comic apps. Check out some more ideas in 'Collage apps for the classroom'.


Social Share