David Hockney (b 1937), is an English painter, draughtsman, printmaker, stage designer and photographer. He spent a lot of time in California over a period of 30 years, becoming an important contributor to the Pop art movement of the 1960s. He found inspiration in American culture, producing works depicting swimming pools and swimmers in acrylic. At the time this painting medium was relatively new, and his vibrant colour choices in combination with his ability to capture a moment in time resulted in some iconic imagery. Still producing, recently on mobile digital devices, he is considered one of the most important British artists of the 20th century.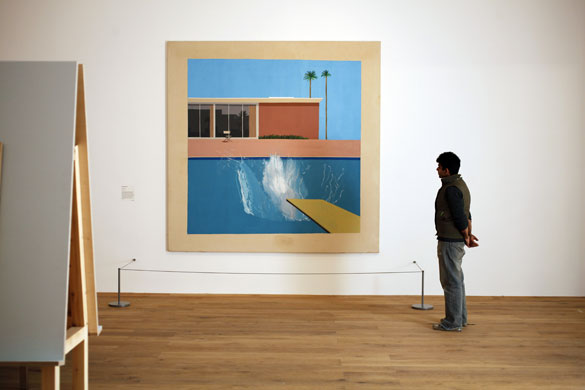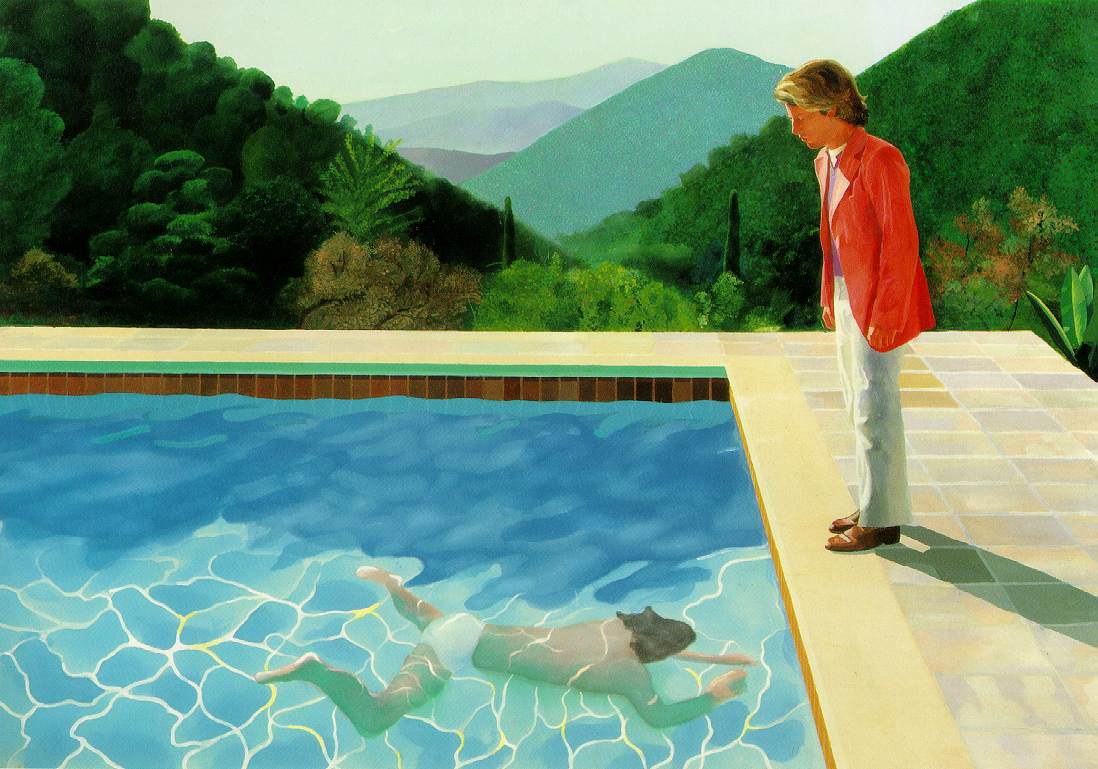 Photobomb
verb: photo-bomb
spoil a photograph of (a person or thing) by suddenly appearing in the camera's field of view as the picture is taken, typically as a prank or practical joke.

"we were interrupted and photobombedby at least twenty tourists"
Your task…
'Photo Bomb' one of these David Hockney works. Take a photo of yourself and use the Superimpose app to place yourself in the image. Use a pose and placement in combination to tell a story and change the narrative in the picture.  Using the tools to accurately cut out your photograph will add realism, as will thinking about consistency in size, scale and lighting.
A helpful tutorial for the Superimpose app…

The Super SuperImpose App Quick Tutorial from Tricia Fuglestad on Vimeo.
This post has some examples of photobombed images using the art of Edward Hopper.
Social Share