Task 1.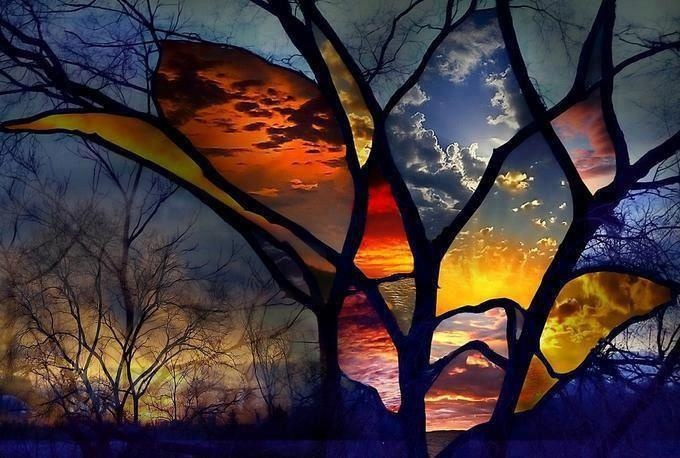 Create tree using expressive brushstrokes in ink.
Cut out the tree.
Use the negative space to create a montage by stucking them behind the tree.
NOTE: For best results, consider collecting images with a theme (colour, subject matter, style, etc)
Task 2. NOTE: All the sources for these original images can be found on the Pinterest Board for this unit.
One tree, three ways!
Social Share