Surrealism
Is Super Mario Brothers the World's Greatest Surrealist Work?

Surrealism – artwork collection

What is 'surrealism'?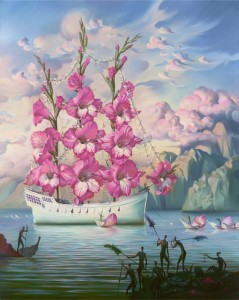 Mixed surrealism images for using in class tasks – Mrs Hunt's Surrealism lesson images on Pinterest Board
Great site for inspiration, particularly for morphing tasks or mixing unexpected elements to create striking images like this ship – Vladmir Kush.
No ideas? Here's the back up plan…
Art parody pinterest boards…
'Art Parody'
http://pinterest.com/beckleyleming/parody/
'Spoofs'
http://pinterest.com/fuglefun/spoofs/
'Art Ed Parodies'
http://pinterest.com/visualdeyana/art-ed-parodies/
Social Share