Using the Slow Shutter app on an iPhone or iPad students can capture the movement of a light sources as an glowing line.
So, grab a torch, some glow sticks, or light up your smart phone screen to get creative!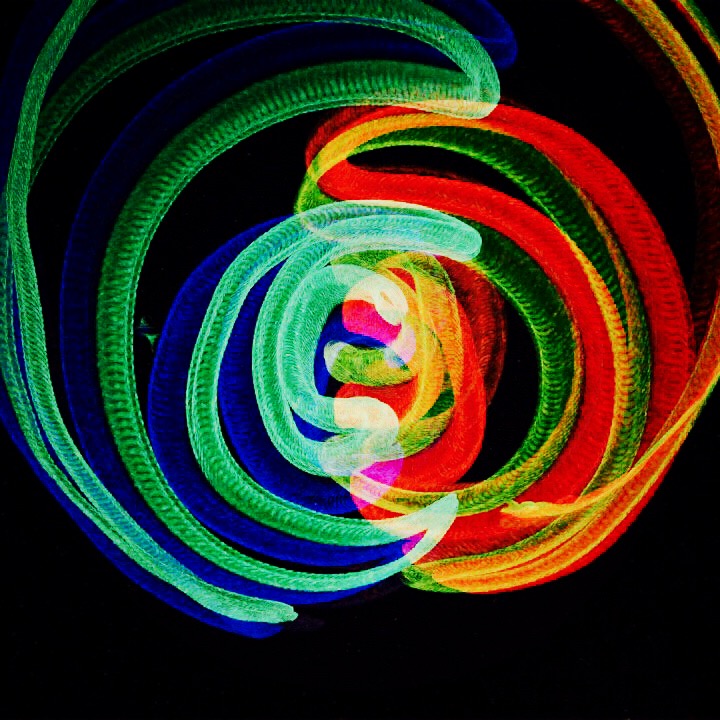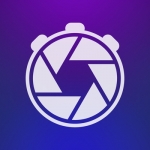 While the process can be more difficult (but fabulous) on an SLR camera, it's very simple to produce images like those you see above using the Slow Shutter Cam app.
Students tap on the 'Light Trail' mode and can experiment with the light sensitivity and shutter speed settings as they shoot the moving light source. They will discover that raising the sensitivity levels creates more vivid colour and brighter lines, and toggling the time that the shutter is 'open' gives them control over the way the line is recorded.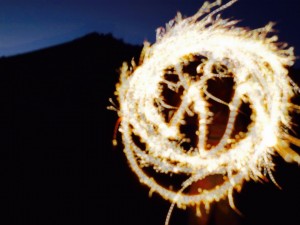 Since the path is recorded in the image as a glowing trail, beyond the app functionality a variety of 'light painting' effects can be created using different coloured light sources, changing the speed with which the light is moved across the field of vision, etc.
Dance with a glow stick, draw with a sparkler (as in the image here) or write your name using a flashlight or grab some friends and twirl around each other to produce magical imagery.
Of course, you can also produce more purposeful and complex imagery with careful planning.
Top Tips
Consider the background and ambient/environmental lighting and your own image in the photographs. If you work in total darkness or adjust the light sensitivity to suit, you can create a plain black background for your streaks of colour. However, you can also produce interesting shadows and ghost-like figures if you set the sensitivity differently or use more light. For example, you could light up faces with another spotlight, work in front of a sunset, etc.
Keep the iPhone steady. The images you see here were created in a fairly dim room with a steady hand supporting the iPhone camera. You'll get a sharper image if you use a tripod to ensure the lens is completely still during the capture. Considering stability is important, as the long exposure creates blur with any movement.




As Deon Scanlon suggested in the comments, "An app that creates a coloured screen that changes colours is a great light source, too!". Check out ColorLight Pro app and experiment with the possibilities.


In our session with sphero balls as the light source, we used tripods to shoot from an elevated position, which allowed us to capture the floor as a clean and consistent background. Stability is important, as the long exposure creates blur with any movement.




And of course, using a variety of apps you can go further to produce some highly manipulated images…



The image above was produced first with a light painting, then Photoshop was used to adjust the colour before the KaleidoCamera app produced this reflected composition.
If you'd like to see more ideas for working with light, explore our sphero coding and light painting unit here.

And for some final inspiration, it doesn't get much better than this…

Nuance from Marc-Antoine Locatelli on Vimeo.
Social Share