An Abstract Look at the Food We Are Eating
"These intriguingly abstract images are part of a photo series called Naturally Modified — the brainchild of photographer Ajay Malghan. To create them, he shines colored lights through thin slices of fruits and vegetables onto light-sensitive paper. So what you end up seeing isn't a picture of the food itself, but an ethereal image of its shadow.
Malghan, a graduate of the Savannah College of Art and Design, began this project two years ago as a statement on genetically modified foods. "There are so many steps introduced from farm to table," he says. "Everything's so processed now. … They're adding stuff, so why can't I?"
Incongruous colors and extreme close-ups turn familiar food into foreign, almost alien abstractions. "It kind of removes you from it," says Malghan. "It makes you realize how little we know about stuff." SOURCE
Candy Fun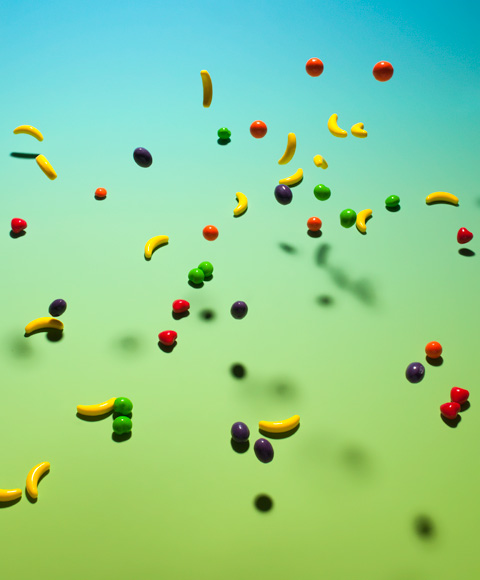 Oreo Cookie Sculptures
"Judith G. Klausner combines two of my favorite things, food and art in her Oreo Cameo series. Carving delicate portraits into the centers of Oreo cookies, Klausner's gorgeous relief sculptures measure at only 2 inches in diameter and reference hand made crafts such as ancient placards or rare roman coins."  SOURCE

Aryz Fruit and Veggie Mural
"After a significant amount of time remaining rather quite, we are happy to see Aryz is back gracing walls with his unique work.  He is currently in Richmond, Va for the G40 Art Summit and completed this wall of fruits and veggies, which is appropriately located right next to the local farmers market.  This wall is different from the artists usual character based work and we love it." SOURCE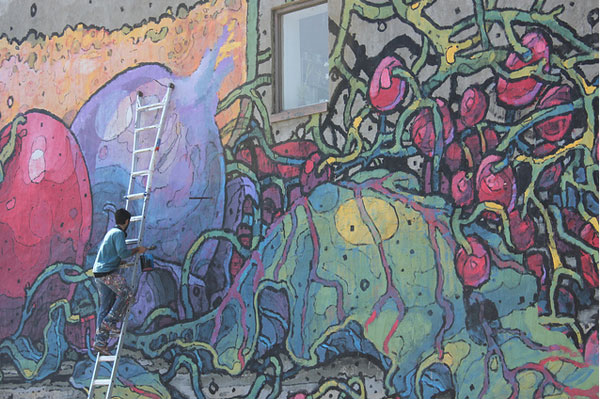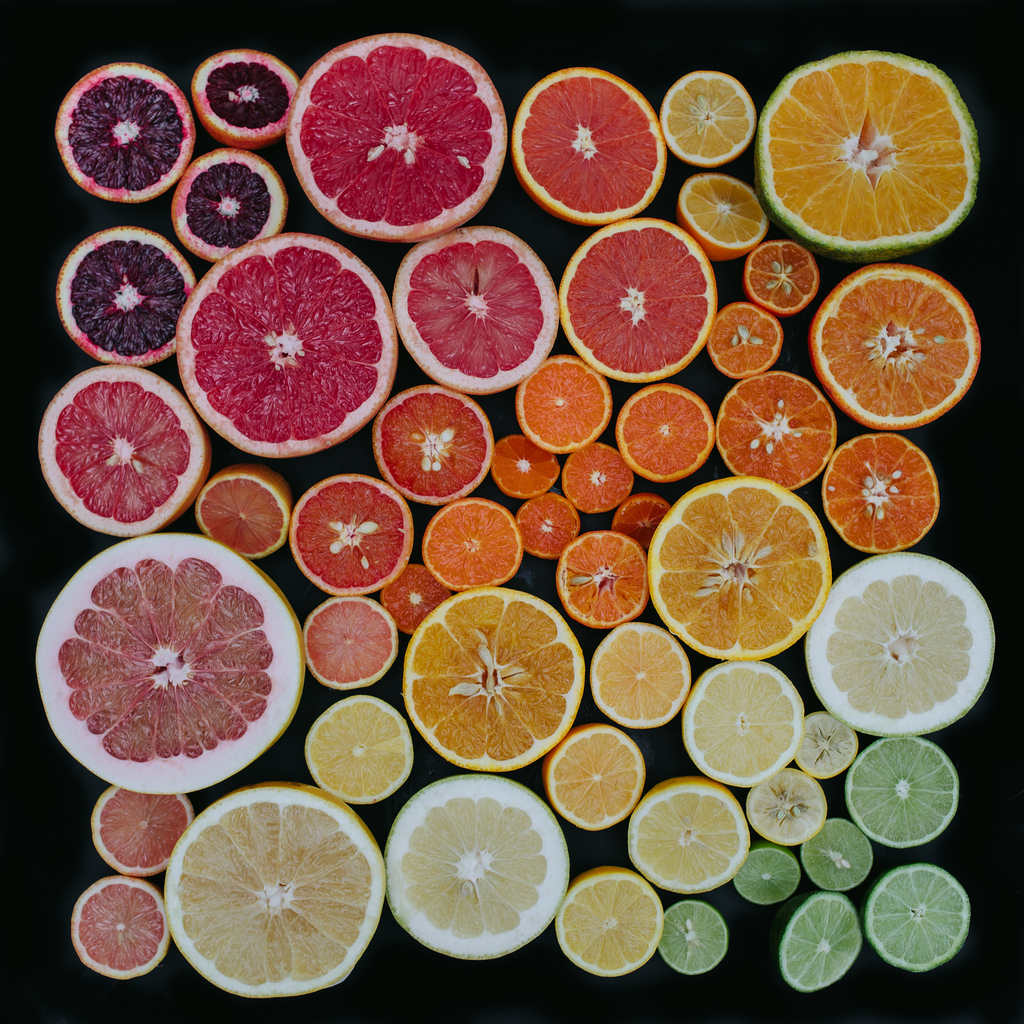 Beautifully Intricate Food Illustrations by Anna Keville Joyce
MY MODERN MET When food stylist Anna Keville Joyce's pet bird died, she mourned for its loss in a tangible way. She utilized her professional creative skills to aid in the healing process, and the results are beautiful. A Tribute to Budgie is a series of elegant birds comprised of food and arranged on plates. Joyce came up with the images and crafted the illustrations while photographer Agustín Nieto documented the series.
Joyce uses food in inventive ways, and we see crushed-up Fruit Loops cereal in the body of a flamingo and carefully-peeled carrots that act as feathers for the other birds. Surrounding each plate are the foods that were manipulated in the production of the series. Seeing the raw materials of these intricate illustrations makes you appreciate Joyce's handiwork even more.
In an interview with the website First We Feast, Joyce explains that she begins an illustration by gathering references of interesting food details. Afterwards, she creates a sketch and purchases ingredients based on what she thinks will work for a particular piece. Joyce tends to buy more than she uses, because like a painter, she needs a palette with options. From there, she starts with the longest-lasting ingredient and works backwards to the most delicate until she completes the incredible pieces we see here.
Read the whole article from Sara Barnes here.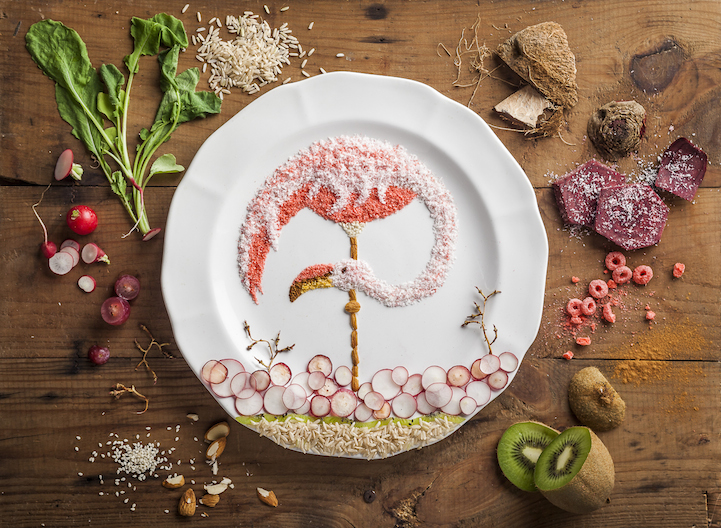 Around the world in 80 diets
VISUAL NEWS Photojournalist husband and wife duo Peter Menzel and Faith D'Alusion have come up with yet another poignant theme for their latest book What I Eat: Around the World in 80 Diets. They spent 3 years visiting 30 countries, asking 80 people from all walks of life to share with them the visual answer to the simple question, "What do you typically eat in 1 day?" The portraits themselves are compelling and very telling of the way culture and occupation shape a person's diet, and thus health. Along with each photograph is a list that details all of the items along with the total calorie count.
Read more at http://www.visualnews.com/2014/04/13/around-world-80-diets-photographic-study-people-daily-eating-habits/#3M9VRi5RyUypQ6QV.99