" More than just a series of puzzles or point-and-click game, Year Walk merges myths of Swedish folklore, setting you on a "year walk," which is a tradition of going out on one's own at midnight at the end of the year to glimpse into the future. The game itself is beautiful, appearing like layered paper art in washed out tones, but it's the experience of unsettling, escalating horror that involves sound, confusion, and surreal moments that builds it all into something that's different from other games out there. "
Read more from Allison Meller on Hyperallergic about the blur between art and gaming. Check out this post to watch clips and see the beautiful scenes from the games come alive.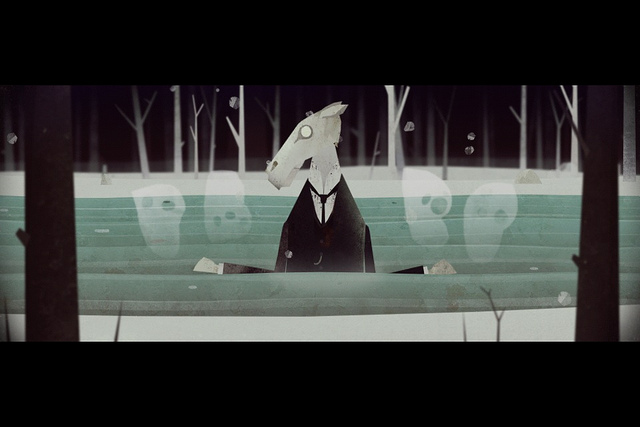 And, if you want to see more about video game art, check out this clip from the PBS Idea Channel.
Social Share