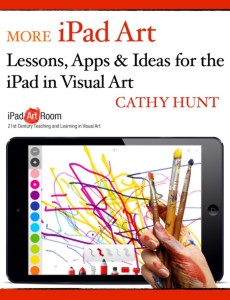 "The iPad is truly a device for creativity! In the Visual Arts classroom, students can use an incredible array of apps and tools to engage with the art-making process. But how do you mix the paint with pixels and tradition with technology?
This book explores a range of lessons, apps and ideas for teachers using mobile devices in the classroom. With practical, hands-on guides and examples from real teaching and learning experiences, Cathy Hunt explores the possibilities for your own iPad Art Room. You'll see how the iPad can engage students in art-making, enhance creativity and create possibilities for transformational teaching and learning."
Download 'More iPad Art' here…it's free!



Update
'More iPad Art' is featured on the iBookstore!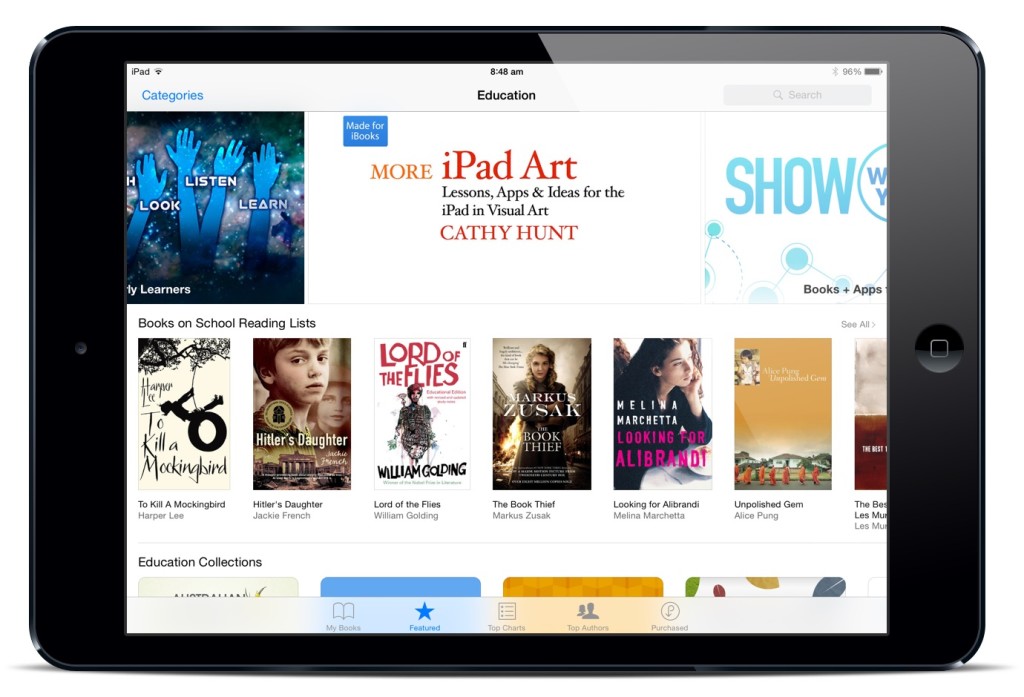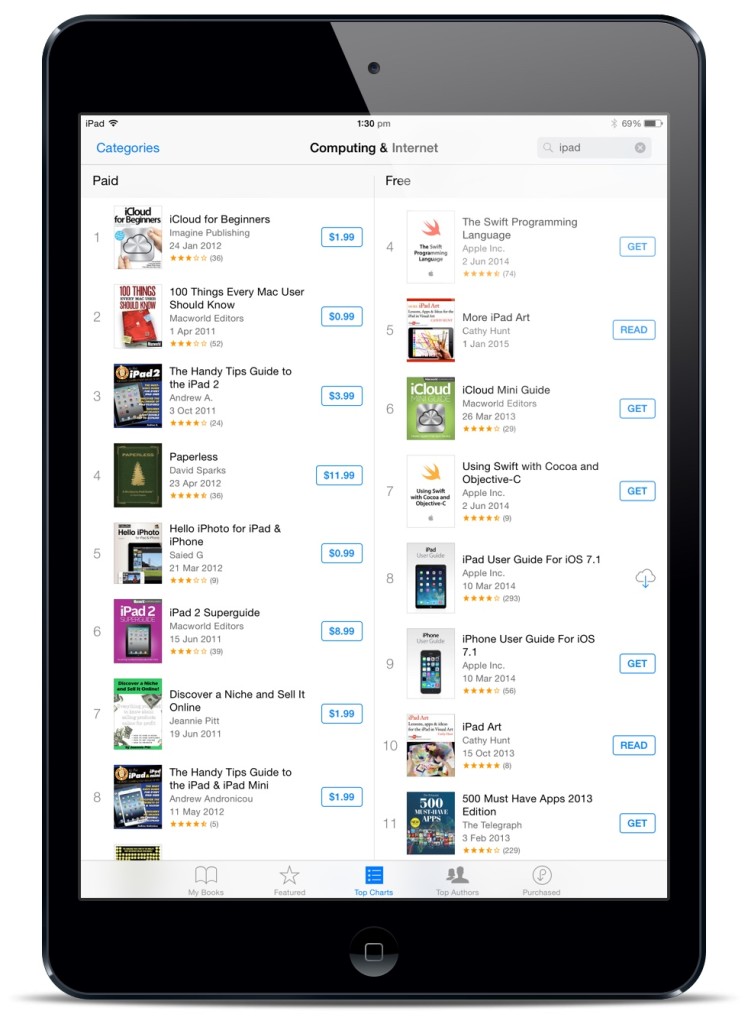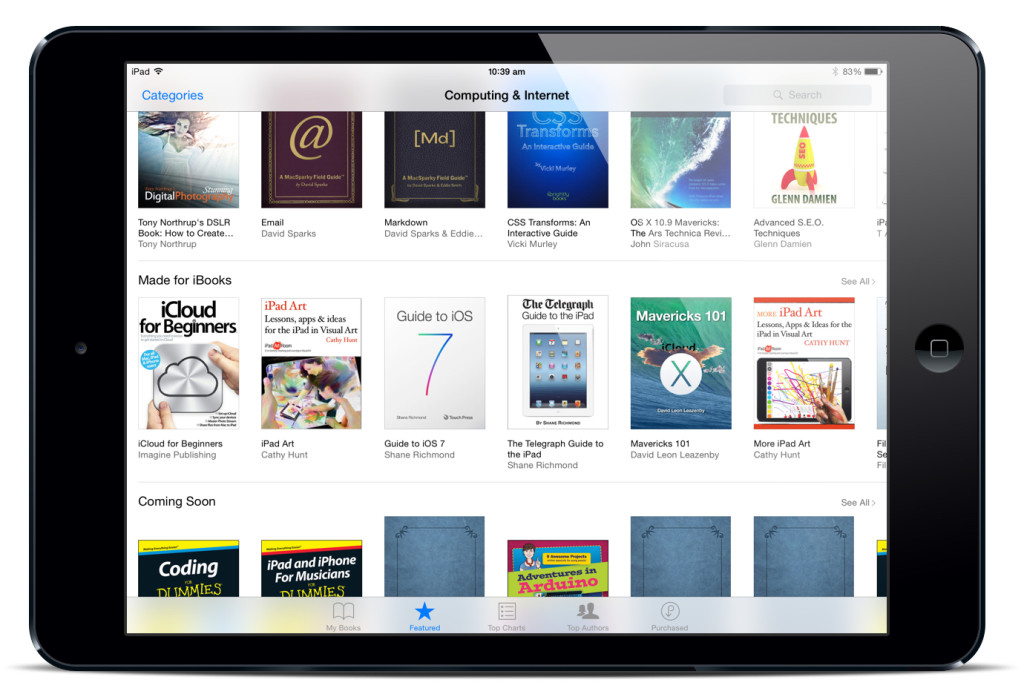 More iPad Art Launches on Twitter
More iPad Art : Lessons, Apps & Ideas for Visual Art by the fabulous @art_cathyhunt https://t.co/efYPQ0M0dM pic.twitter.com/Gu0Ww92DvM

— Graham Brown-Martin (@GrahamBM) January 8, 2015
Thanks so much! RT @nicashgrove: Awesome second art ipad book – More iPad Art by Cathy Hunt https://t.co/W4ztqik8Ql – top job @art_cathyhunt

— iPadArtRoom (@art_cathyhunt) January 8, 2015
More iPad Art http://t.co/Xk9YNaHVr7 by @art_cathyhunt. Awesome!

— Amita Patel (@AmitaTPatel) January 8, 2015
@art_cathyhunt Congratulations on your second book. Fantastic resources for ALL teachers!

— Terry Jacka (@TerryJacka) January 8, 2015
"@tonyvincent: Fantastic free iBook with lessons, apps & ideas for iPad in visual art: http://t.co/LDfv79SMRb" #edtech #artsed #ipaded #edu

— iPadArtRoom (@art_cathyhunt) January 8, 2015
"@tonyvincent: Fantastic free iBook with lessons, apps & ideas for iPad in visual art: http://t.co/LDfv79SMRb" #edtech #artsed #ipaded #edu

— iPadArtRoom (@art_cathyhunt) January 8, 2015
RT @jnxyz: What could be better than the original iPad Art iBook? A free sequel w MORE! http://t.co/eIQto2n0N7 #edu #ADEdu #iPadEd #Edtech

— iPadArtRoom (@art_cathyhunt) January 7, 2015
@art_cathyhunt Thanks! Downloading my copy now! Looks fantastic! 🙂

— Melvina Kurashige (@mkurashige) January 7, 2015
Thanks for sharing, T! RT @FriedEnglish101: @art_cathyhunt 's back with more amazing ideas for us https://t.co/EgNrwHysip

— iPadArtRoom (@art_cathyhunt) January 7, 2015
@art_cathyhunt Hey Cathy! Just downloaded your new iPad Art book tonight, it is awesome! #adechat http://t.co/3wJmf7mAK0

— Karen Bosch (@karlyb) January 7, 2015
I really appreciate that, Fiona! Thank you. RT @fiona_peters1: @art_cathyhunt Fantastic! Can't wait to read this, last book was brilliant!

— iPadArtRoom (@art_cathyhunt) January 6, 2015
Thank you! RT @i_heart_science: More iPad Art iBook – Check it out it's Awesome! https://t.co/EgNrwHysip #iPad #art pic.twitter.com/61W0Ql03bo

— iPadArtRoom (@art_cathyhunt) January 6, 2015
Aw! Thanks Paul! RT @PaulHamilton8: Brand new iBook just released by my friend Looks awesome https://t.co/W4ztqik8Ql pic.twitter.com/auLWrT9txd

— iPadArtRoom (@art_cathyhunt) January 6, 2015
@art_cathyhunt ipadartroom looks awesome thanks for inspiring my art room here in Massachusetts

— Erica Manville (@EricaManville) January 7, 2015
Social Share