There are so many great video creation tools available. I'm often asked what I recommend for classroom use, so here are some thoughts…


Choose the right tool for the job
Before you start making a video, consider the format and style that best suits the message.
If you have lots of time available and you want to make a very considered film, you'll need an app that has a great set of tools that include transition choices. Perhaps you'll want to add titles or have the ability to zoom in and out, etc. However, so often the kind of movies that I see teachers making to share with a class or the school community don't actually need all this fussing, and the priority is actually on creating something useful very quickly.
Now don't get me wrong, I am not saying you should delete the more powerful apps such as iMovie from your devices. And, if you like to control all the elements of your film, go right ahead! But for many teachers, the perception that movie making is difficult, and the time consuming nature of some of the process has been a barrier.
If you've never made movies because it all just seems too hard, it's not. And, if you rarely produce videos because they seem to take you forever, let's think about where we invest our effort, because with the right tools we can make choices that win some time back and direct our energy towards what matters in the classroom.


Cool Tools
If you're documenting the learning in a lesson, filming groups or students at work, or creating a compilation of their products, you might be happy to sacrifice some control over the intricacies of the film to get something that looks pretty good, and that is done! What I mean by that is, if it doesn't matter whether you show each student for four seconds, versus three, or if the transition is left to right or right to left, you can use an app that has some templates and themes that will give you a good fit and some cohesion, without any real effort. This means you can get your images and clips into a format that you can share as soon as possible.
The ability to use or share the clip as soon as possible is an important point – if the intended audience is students, their level interest may be connected to their need for immediacy. If you would like the children to be able to take home or pass on a video record of their work, or share their successes with others, it may not matter how pretty the video is a day after the work took place. You may have missed a window of opportunity if it's slow going to get a video completed, and wasted a lot of time and effort as well.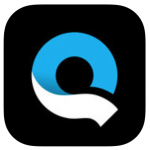 Quik will allow you to simply choose images and video from your Photos library with a touch. Then, it's just a matter of selecting a theme and pressing a button to make your movie. When you get started, I'd recommend leaving it at that – instant, and no fuss to have a fairly fabulous clip on your device that you can share! If you want to go further, yes you can add titles, change transitions and timings, the order of the images, even the focus of the clips….but do you really need to? If not, spend your brain power considering the mood and message in the presentation you are generating, and match the theme (a combination of filters, transitions, timing and music the app generates) to that, and BE DONE.
Both of the videos above were created in Quik.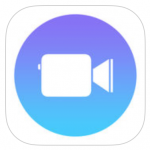 Clips is another easy-to-use app that allows you to select images and videos from your Photos, or record live into the app. The selfie mode is great for reflections on the go. I especially love the way this tool can take your speech and turn it into text. If you have't explored Clips before, there are so many examples here on the Gimme Five twitter feed, and more details here.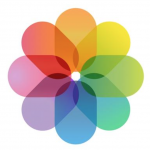 You can also explore the Memories function in the Photos app to generate beautifully formatted collections of your photos and videos. This is a really under-utilised tool, but a useful one, so check out this page for some quick instructions to get started.


Sharing Classroom Experiences
When you can create really engaging videos, and you can do it in a timely and effective way, you'll discover that these clips can become an invaluable part of your pedagogical approaches in your classroom, not just a way of sharing 'what happened' with others.
In some classes I like to take short videos and snapshots as I walk around, and then show the students their progress or participation towards the end of the lesson. The process is simple – when I take images and clips during the lesson they are all grouped together as the last items on my Photos app, so I can just jump into Quik, select all the pictures I want, and choose a theme. It's that easy and we're ready to roll with an informal reflection or a chat about goals.
I also like to use clips created in previous lessons as a way to hook into the learning from last time around. As students enter the room a video playing can warm up the classroom climate for creativity, prepare the students for action, or even settle or welcome some participants who find entry challenging at times. There's an opportunity for kids to have some informal chats around the concepts or processes last lesson, and you can facilitate more structured conversations to connect, step up or progress the class in this session.
Students often really enjoy seeing themselves in action, and I always notice that they pick up on interesting ideas and concepts that they may not see without this broader lens.


Top Tips
So now that you have some tools, here's some tips that will help no matter whether you are going big and beautiful with iMovie, or if you have just five minutes to generate a useful clip using Quik…
Collect your media purposefully
If you know you are going to be making a movie with your images and video, try to collect them up all in one go so that they are sitting in the Photos app all together. It may even help you to delete images you do not want, or create an album immediately, so that when you go to select the pictures you want within the movie-making tool there are no hard decisions about what to select.
I often like to ask students to contribute their own images and clips to collaborative movies, and there are many ways to do this. You can use shared folders or create an iCloud album the students can drop contributions into, but I find that one of the easiest ways is to ask the class to AirDrop their clip to me. Consider the organisation of this so you don't waste time. Particularly with young learners, a little structure around this can help – I like to get them to send as they go to put their device away or pack up. I receive the 'accept' message and we're done. My iPad is filled with the class clips and again it is a simple process of selecting them and dropping them into a movie.
All in!
If I want to share a video that contains an image of every student's work, I like to take a photograph of their finished product at a time that makes it easy for me to ensure I've captured a shot of everyone. It might be that I stand at the drying rack and take an image of their painting as they put it down to dry, or at the door I might capture a picture of them holding their work as the leave one at a time. Little strategies such as this make it easier to get everyone in!
Remember, you're making a video
To be honest, I find it pretty hard to get excited about 'videos' that use only still shots. Remember, live action gives your clips energy and really helps to connect your audience to the work on an emotional level. If you have clips, mix them in with the still shots. You can play around with this and still keep your production time down – consider using images of work in progress alongside pictures of students holding up their finished products, or take video of the class working to 'set the scene' for more of a 'slide show' of still shots within your compilation.
Talk about the learning
I generally abandon titles and the 'frills' in my on-the-spot videos so that I can bust them out quickly and use them on the spot. Anything that takes too much time can become a barrier. But, if I want to show the school community what we've been learning, some context is useful. Rather than caption parts of the video with 'titles' or labels such as 'Kylie's Finished Painting', I prefer to use simple captions and quotes from the students to explain what the viewer may not see or understand through the film alone, and I make sure I use the vocabulary we're working with. For example…
"We're exploring symmetry."
"This painting was created using thin layers of paint."
"Terrific tessellations!"
This strategy really focuses the viewer on the important parts of the task, and provides some talking points for conversations beyond the classroom between caregivers and kids.


Get started!
Interestingly, it's not uncommon for the educators I work with to feel intimidated by movie-making, and I think it stems from what I consider an unhelpful connection to Hollywood! You don't need to be Steven Spielberg!
It's really important to keep in mind that the kind of 'films' I've talked about creating here are to support learning. Simple tools can help you to generate media that is useful in the classroom and beyond, but if you're trying to make something epic, rather than something practical with apps that are at your level and that suit your context, you might end up making nothing at all, and that would be such a shame.
When you've created a video that hits the mark, you only need to look around the classroom at the faces of children seeing their work, their friends' smiles and all their energy up on the big screen, to know that it's worth adding videography to your teaching tool kit.



Social Share