Here's a few shots from some lessons in my Year 8 classes as we learned about the expressive qualities of light and line by using a wire sculpture, collaboration and our technology.
Let's kick it off with some images of the students using their devices to take some photographs of a sculpture they produced in wire.
By working together, students explored the creative potential in the shadows that were cast by the wire, manipulating the qualities of the projected lines through experimentation. They discovered that they could change the size of the projection, create lighter and darker shadows, and skew and stretch them in interesting ways. They also began to realise that there was a connection between the line created in wire, and the way they could produce line on the paper.
As this process unfolded, you could see their definition of 'line' actually expanding as well as an understanding of interconnected nature of the elements of art.
"I am drawing with the wire!"
"I don't know now whether I am drawing or making photos? It's not really separated."
"I thought the sculpture was 'form', but it can create line…that's spinning me out!"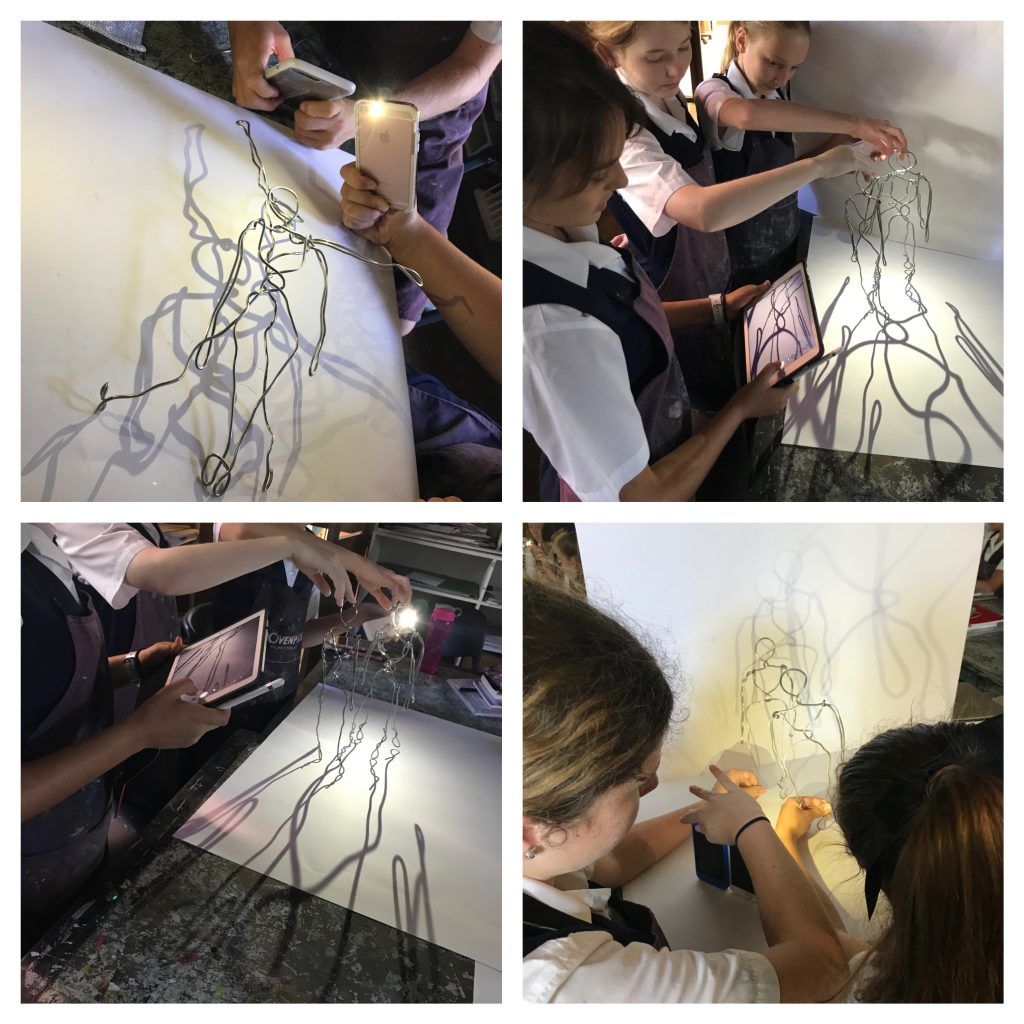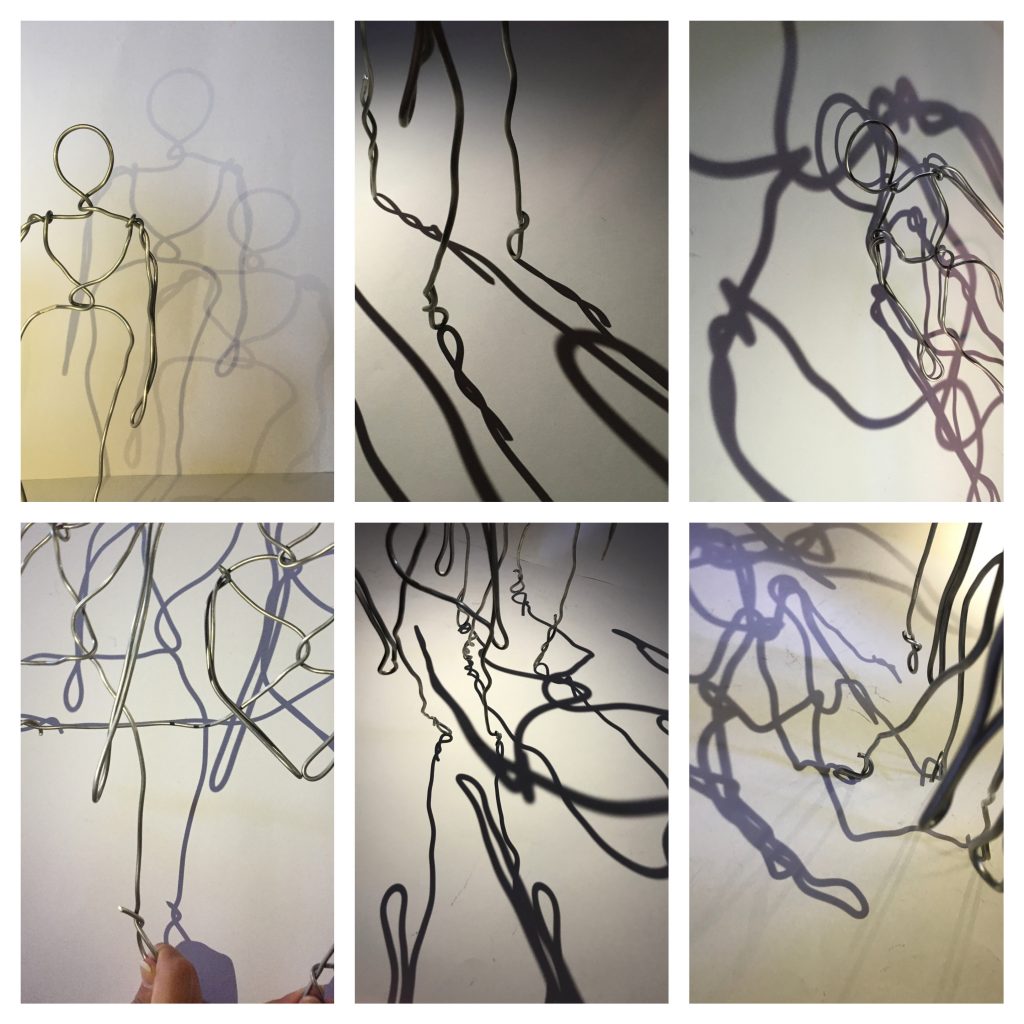 You can see the set up for this task in the images below. Students were given large sheets of white paper to create little stages and access to work into. Some of them blocked light, created funnels to channel the flashlight beams, etc. The whole process was very creative and the students were able to pursue new discoveries as they happened.
The collaborative aspect to this way of working provided students with an opportunity to contribute to a team and grow their ideas with others, as well as manage the physical aspects of the task which included unwieldy sizes of paper, multiple devices, etc. So much fun.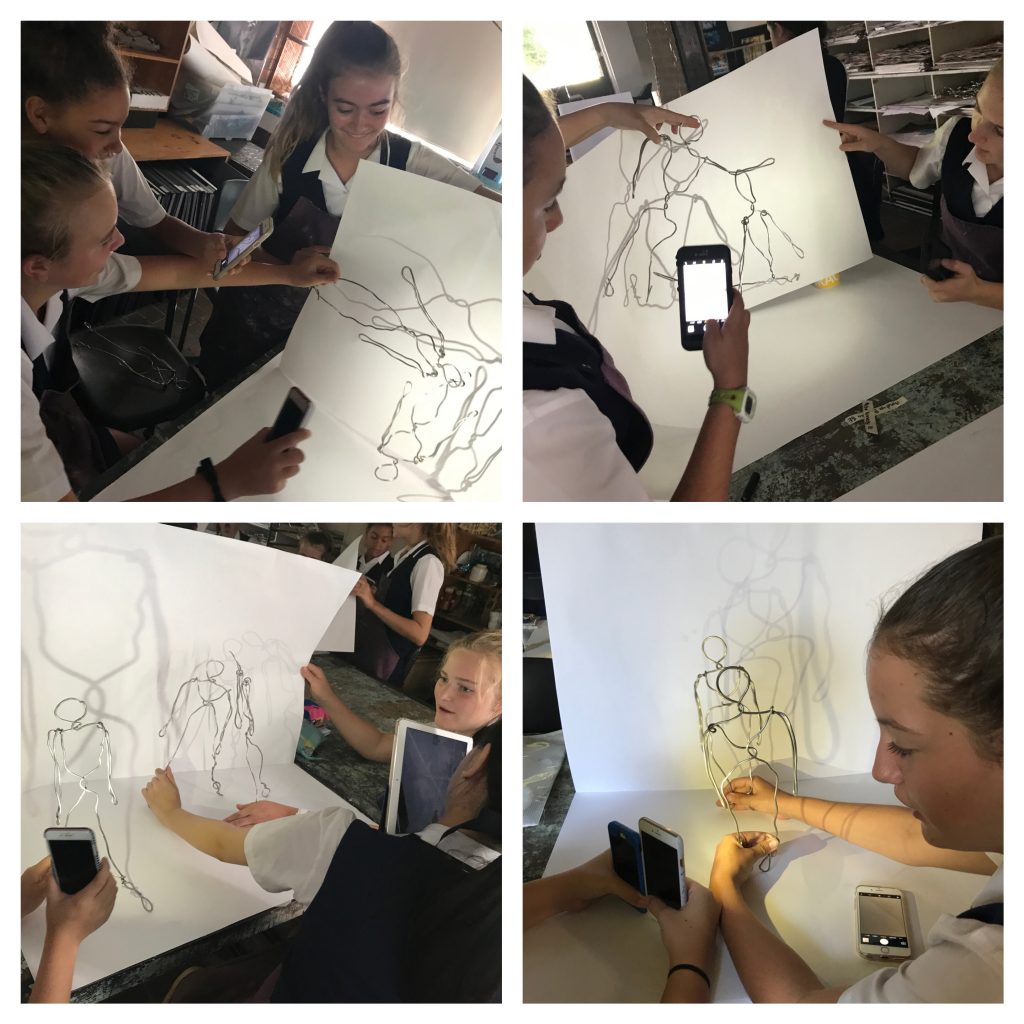 As the photographs became more purposeful, images were selected to take further. Using their Photos app, students created a gallery of the more interesting works, and selected some to manipulate digitally through cropping and adding filters, while other students chose to use physical materials in the next steps…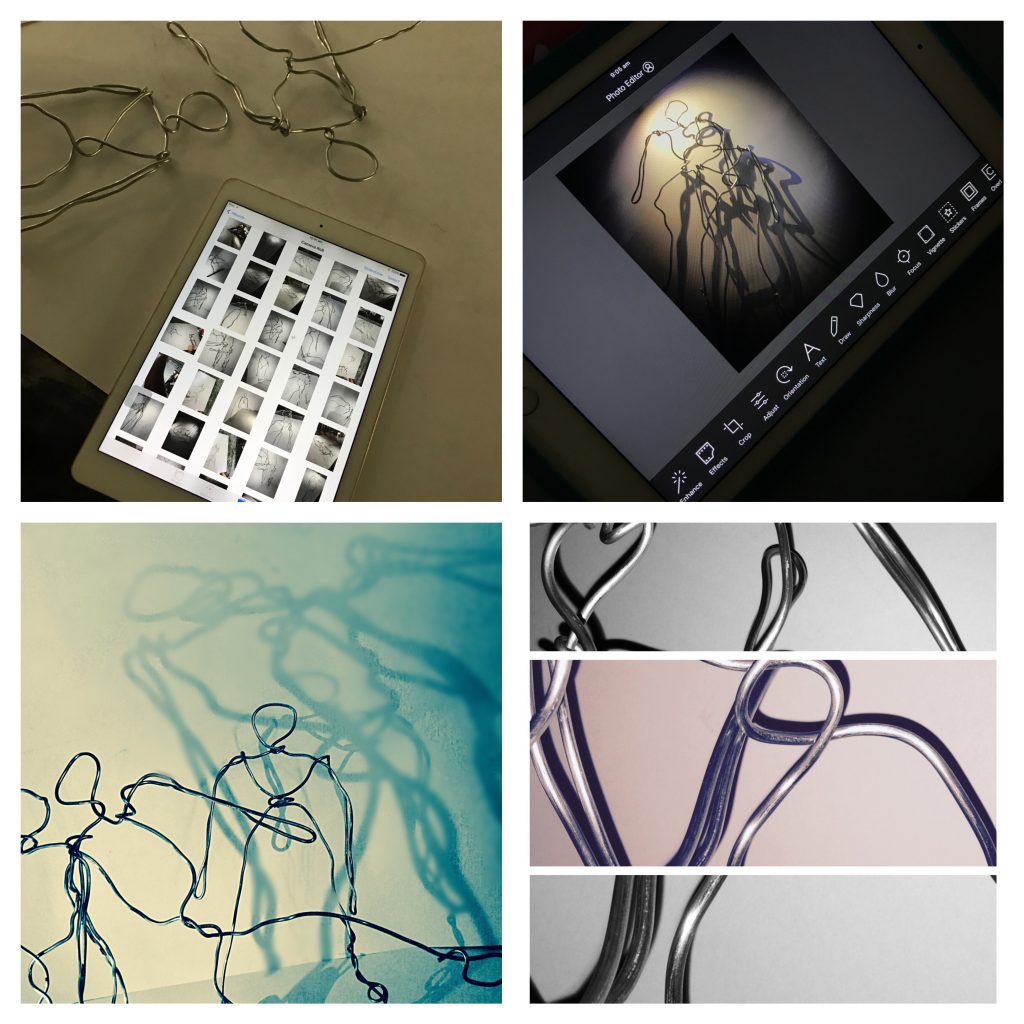 Some of these works were created with multiple layers of filters, and some images are the result of a process that included printing out the pictures and painting and drawing over the top of the paper.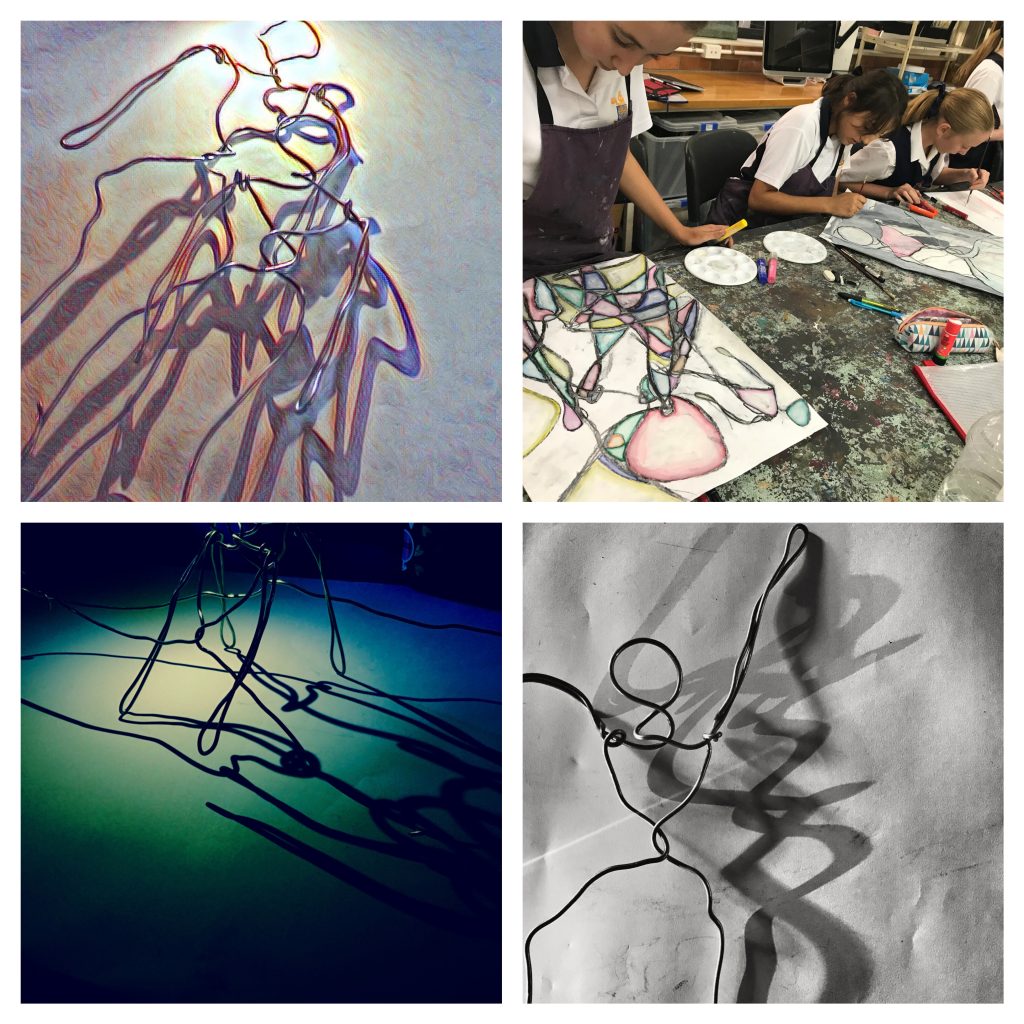 These students put their flashlights over the wire sculptures and drew into the shapes and spaces the projections created. The result was a pretty interesting abstraction, but again, the most valuable aspect of this exercise was the understanding of the connected, fluid and fascinating nature of the elements of art.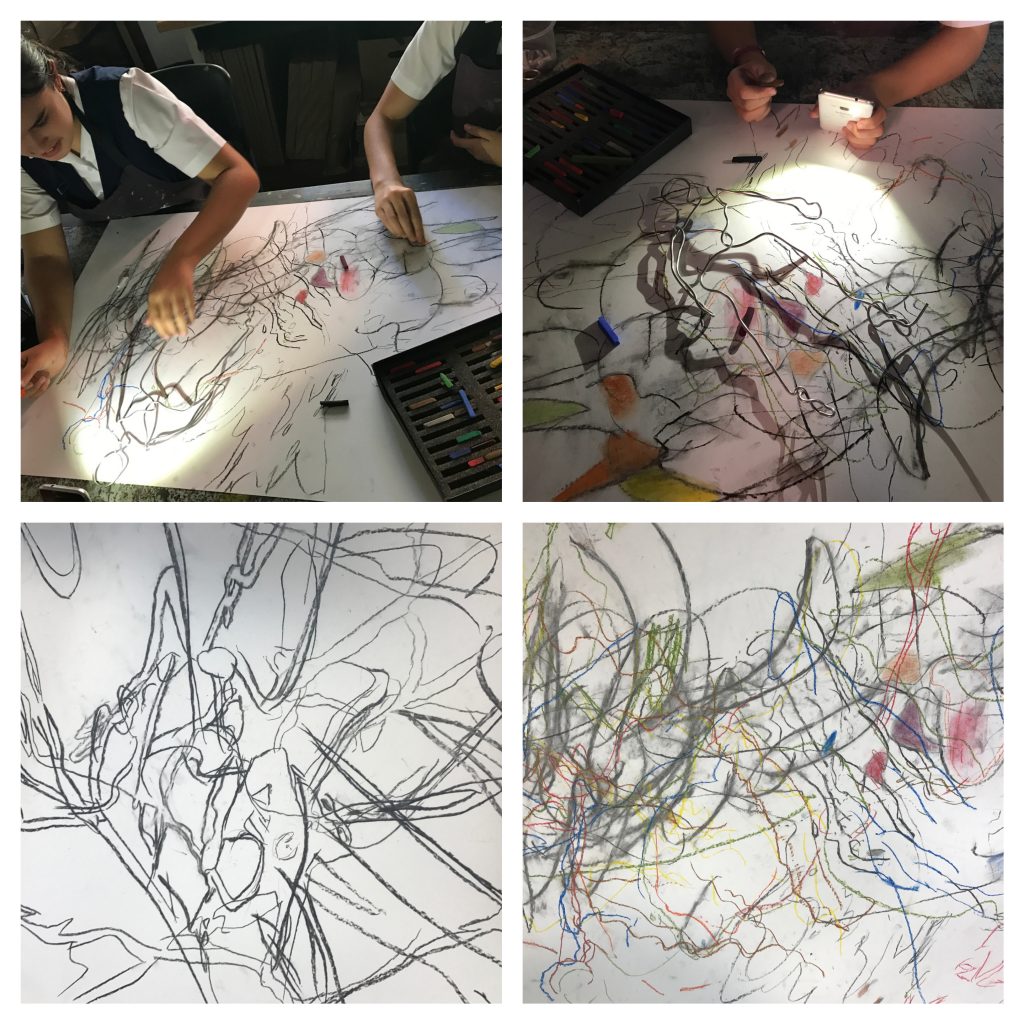 This task has created a lot of interest (thanks for all your questions!) on twitter, so I am looking forward to seeing the directions you take after seeing the student work here. There are so many rich learning opportunities in these flexible activities.



Social Share