What is Creative Commons?
Creative Commons is an alternative to copyright.  It's a not-for-profit organisation (maybe a movement) that allows content creators to license their work and identify the way it can be used, shared and remixed with appropriate attribution.
Mission
"Creative Commons develops, supports, and stewards legal and technical infrastructure that maximizes digital creativity, sharing, and innovation."
Vision
"Our vision is nothing less than realizing the full potential of the Internet — universal access to research and education, full participation in culture — to drive a new era of development, growth, and productivity."
Why do we need Creative Commons?
If you haven't seen Lawrence Lessig's classic TED Talk, click the arrow immediately!  In this world of remixes and fandoms, Lessig argues for a restructure of copyright laws, based on the premise that existing legislations strangles creativity and forces a generation of creative producers to work outside the law.   Now that the tools required to create content are available to everyone with a computer and internet access, Lessig looks to the law and finds that common sense has not prevailed: the presumption is that a remix is theft, as it is the creation of a copy, and making a copy is stealing.  The law does not necessarily see the distinction between creation for love not money.  The solution?  Watch and see how Lessig advocates for a private solution, fuelled by the concept of competition, where content creators can differentiate between free and not-free material and choose how their products, messages and work is seen, promoted, used.
Creative Commons in the classroom
If you are interested in the Creative Commons, Kerri-Lee Beasley has put together an outstanding post that will answer all your questions!  There are so many links to sites with Creative Commons licenses, places where you can access images, music, films and more.  It is an excellent resource for teachers and students alike and includes this 'Respecting Creative Work' poster, a great resource for your classroom.  CLICK HERE!
This poster is a great visual reminder for Keri-Lee's students to:
"1. Create their own content first.
2. If this is not possible, we recommend searching for Creative Commons licensed content.
3. If they still can't find what they are looking for, the next step is to use a copyright image with permission from the original creator.
4. Only once they have exhausted the above steps, will we accept the use of copyright images, with attribution."
Check out these fantastic Creative Commons infographics and posters for your classroom resource collection…

Need more resources?  These links from Edudemic's guide to copyright are full of information and lesson ideas for teachers.
Teaching Copyright – Teaching Copyright is a resource created expressly for teachers, and is a curriculum designed to help teachers and students understand what is legal online, what are our digital rights and responsibilities, and how creativity online is encouraged through copyright.
Copyright Kids – Copyright Kids is another resource designed especially for teachers, and definitely has younger students in mind. It offers simply laid out, easy to understand rules of copyright, and also includes a quiz that you can use with your classes to ensure that your students understand the material.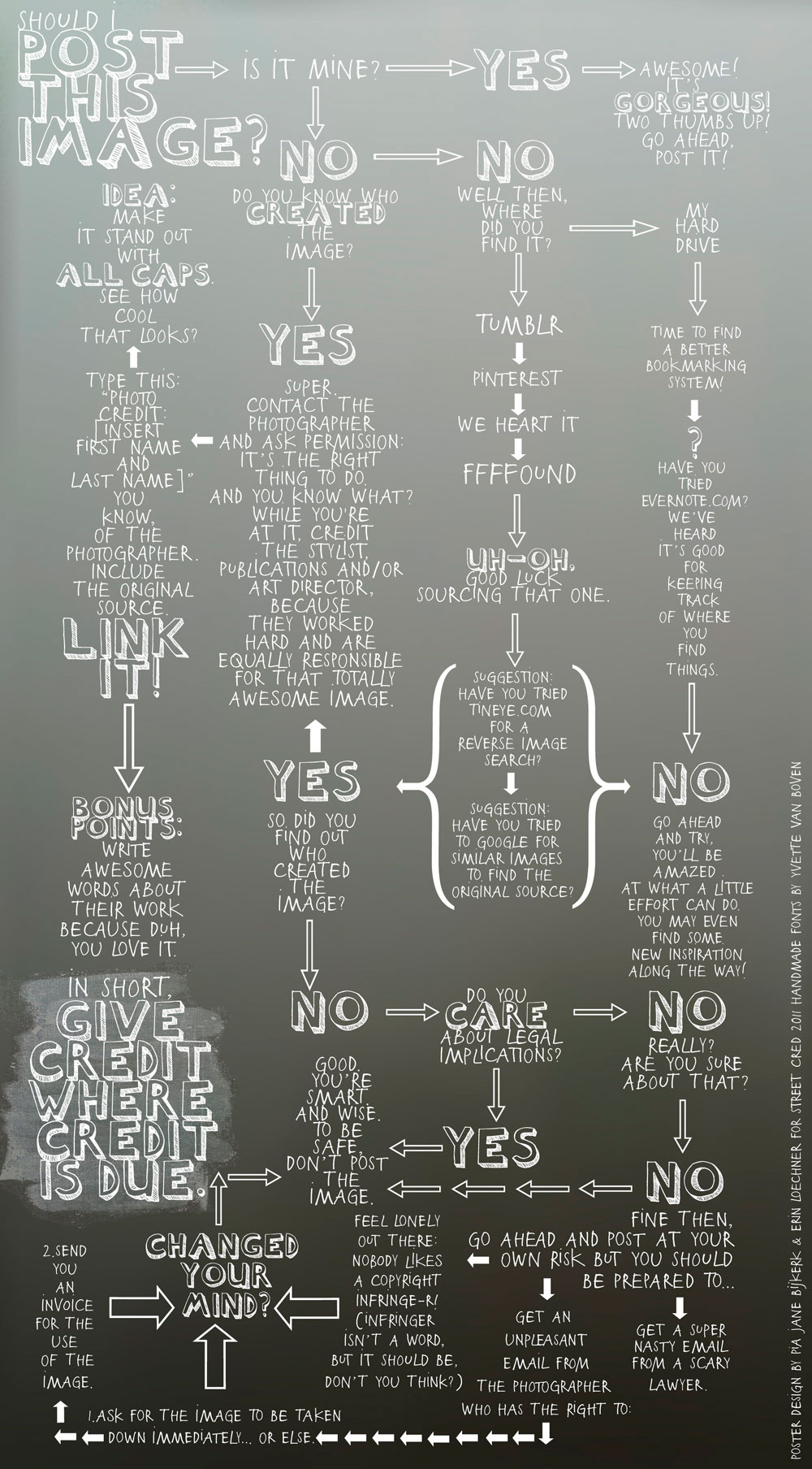 Social Share