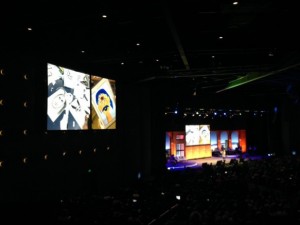 I'm not gonna lie… that was one big auditorium!
With seating for 6000, the big Bellco auditorium at the Colorado Convention Centre is quite an intimidating venue. Lucky for me, the inspirational work of our creative students can fill an auditorium with oooohhhhs, ahhhhhhs and wonder.
What a fantastic way to finish off ISTE in Denver for 2016.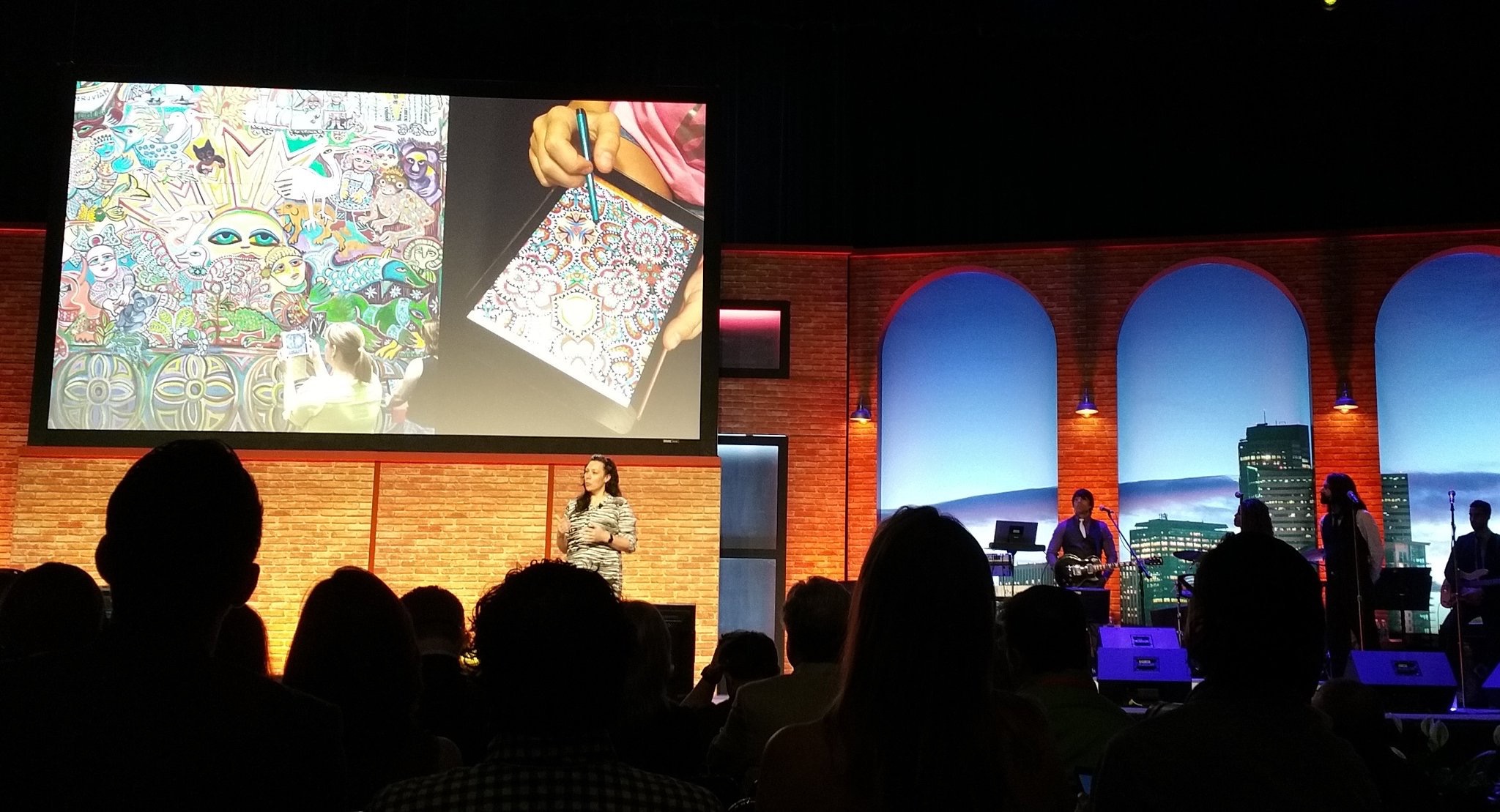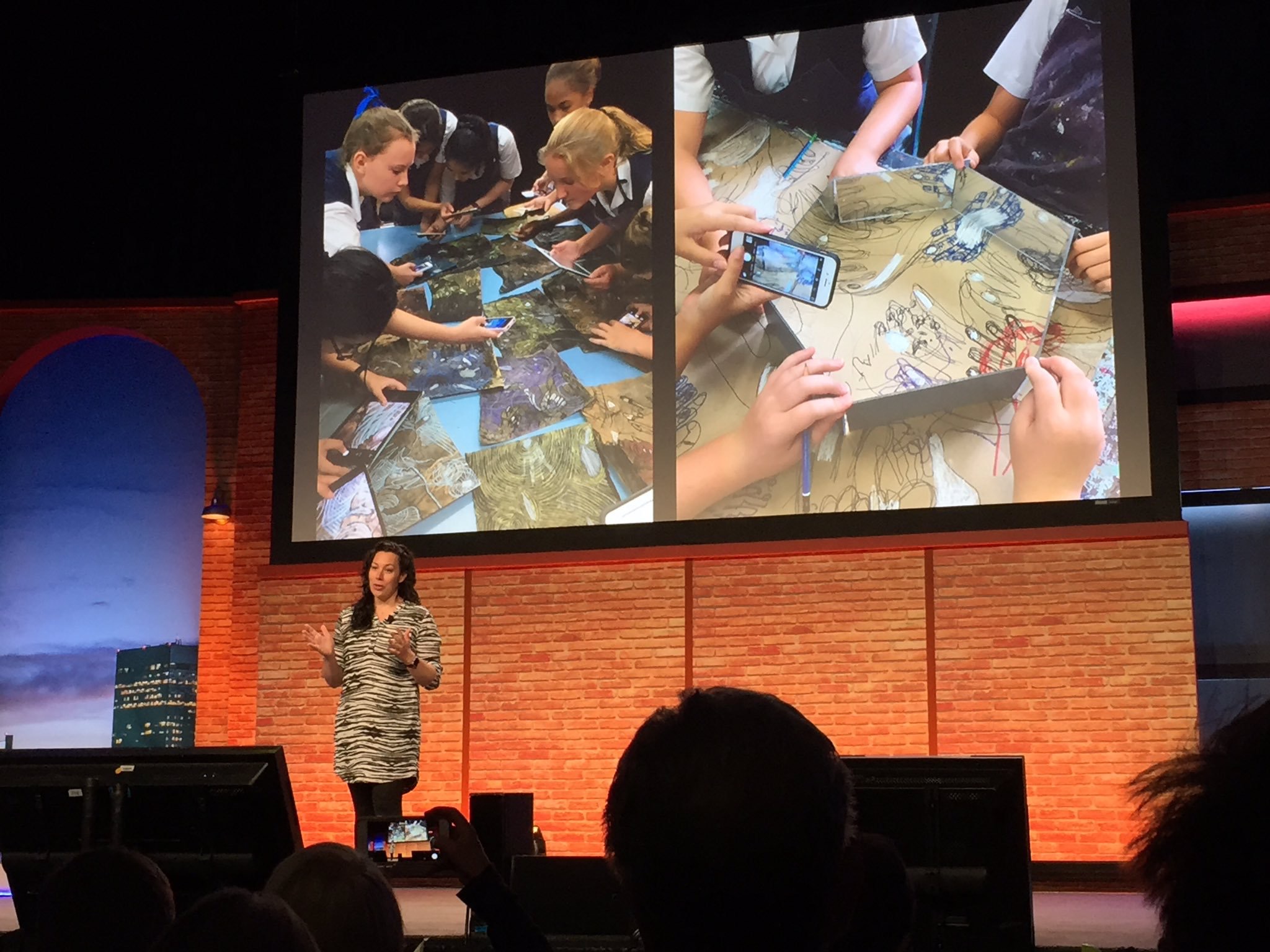 This presentation was selected for the closing keynote from the 22 Ignite sessions presented at ISTE 2016. Read more about the Ignite sessions at ISTE by checking out Michael Main's review here.
"Cathy Hunt plunged us into awe, appreciation, and adaptability. As I discussed extensively in my previous post — Art, Educational Enlightenment, & Inspiration — Cathy's five minutes and twenty slides were filled with breathtakingly beautiful examples of stunning student artwork generated through the creative uses of technology. Gorgeous and glorious as the art work was, though, Cathy's real purpose in sharing them and messy creative process that led to them was to make us realize that those student pieces were only possible when barriers were lowered and risks were taken. She stressed that the transition to transformational, student-centered education was not "safe," nor was calm or orderly. But, Cathy also revealed that those risks are completely worth the discomfort and chaos because of the authentic and engaged student work that results from such experiences."
Social Share