" Some New Yorkers read or stare out the window during subway rides, Derek Brahney draws iPhone Rothkos. The 26 year old New York-based designer and artist admits he has an interest in appropriation, semiotics, conceptual art and experimenting with new and different mediums, but his latest pocket-sized works are what he often creates during the idle time spent swimming in the river of urban life.
"Rothko was really, I guess, my first introduction to abstract art (the first I understood), when I was young and visiting museums," Brahney says. "Since then I've always been fascinated with how simple blocks of color can be used to such a powerful, emotional effect. His paintings are large and immersive; I thought it might be interesting to mimic the effect, but confined to a small, luminous screen. It's also been a fun way to refine my own sense of color. But there is certainly nothing like viewing a real Rothko in person."
Brahney says the works are as inspired by "the colors and textures of city life" as they are by Rothko's own work. He hope to continue the series and maybe one day stage a small gallery show of the works on iPhones. " Read more from Hrag Vartanian on Hyperallergic here.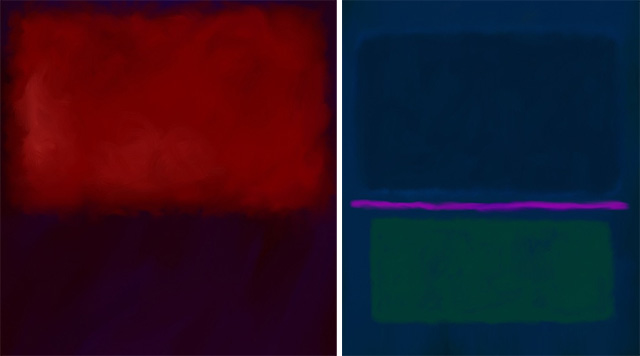 And if you liked this post, check out iPad art from David Hockney here.
Social Share