" Several months back, one of our designers, William Coburn, showed us a video of professor Walter Tschinkel making a cast of an Ant colony with molten aluminium. The resulting cast was not only beautiful, but an excellent visual tool for understanding how ants exist in their natural environment. We began to think about how iPads, already an excellent visual learning tool, might be able to function as part of a structure or an array that could mimic the form of what is being studied, developed or even conceptualized.  Concepts of iPad arrays that actually looked like the iconic DNA double helix, a globe or other visual representations of ideas immediately came to mind. "  nClosures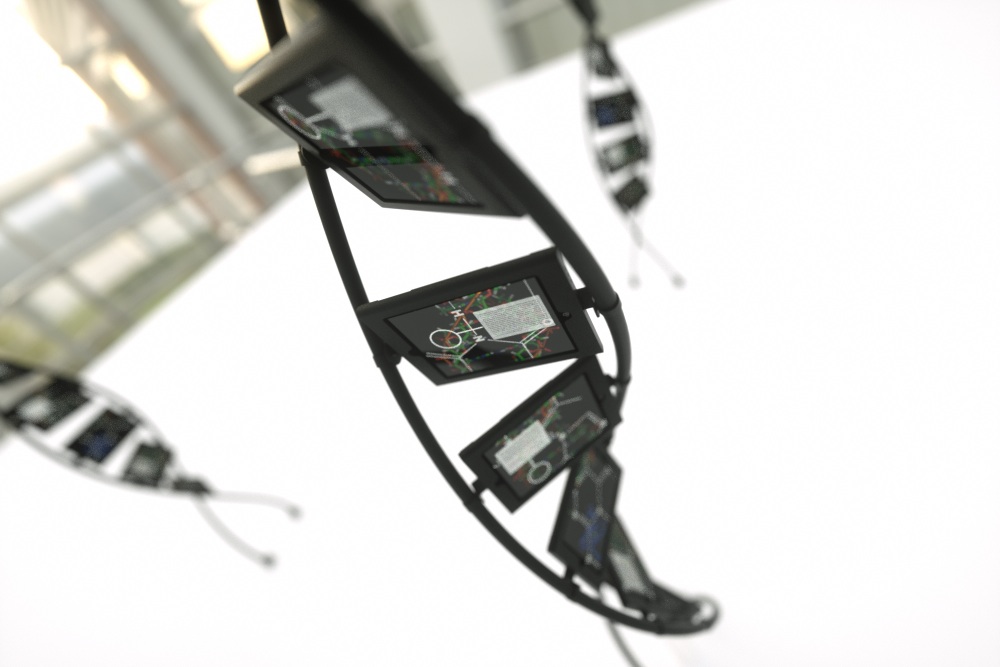 The iPad can make art, and of course it's a powerful tool for displaying imagery and dynamic content.  The designers from nClosures have also cleverly exploited their capacity to 'become' art…or perhaps, design.
For the most part, the physical objects in educational technology are increasingly small, tactile, mobile and 'invisible', a conduit between the user and tools.  With that idea in mind it's interesting to see the devices used strategically to enhance the visualisation process for viewers, to communicate complex ideas and engage the users in a variety of ways.
Want more inspiration for using mobile devices creatively to present ideas?
If you liked this post, check out our collection of iPad Art resources.
Social Share