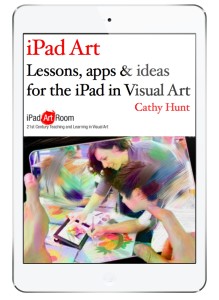 The iPad is truly a device for creation! In the Visual Arts classroom, students can use an incredible array of apps and tools to engage with the creative process. But how do you mix the paint with pixels and tradition with technology?
"This book explores a range of lessons, apps and ideas for teachers using mobile devices in the classroom. With practical, hands-on guides and examples from real teaching and learning experiences, Cathy Hunt explores the possibilities for your own iPad Art Room. You'll see how the iPad can engage students in art-making, enhance creativity and create possibilities for transformational teaching and learning."
Get your free iPad Art book here and read it on your iPad.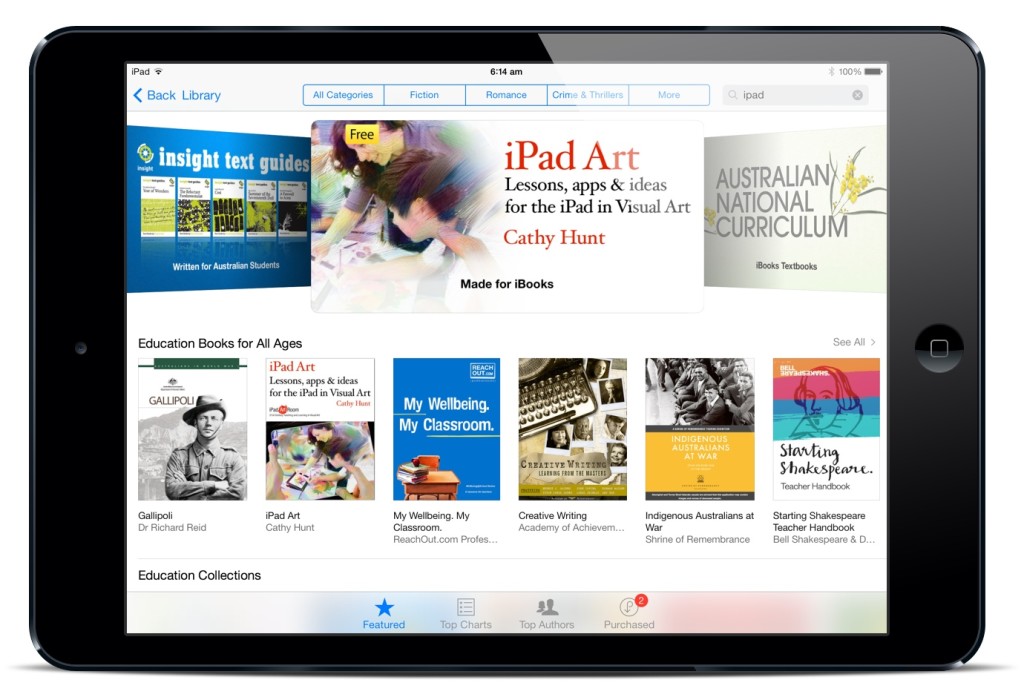 GREAT NEWS – iPad Art is featured on iTunes after months in the top 10 books in the digital media section.
"Hunt provides a wealth of information on the use of the iPad for art activities including everything from turning clay apps to stop-motion animation. However, the examples she showcases can be used in any content area as a creative assessment. In addition, the layout and organization of this iBook is stunning and can serve as a model for how an education-related ebook should look and function."
Kathy Schrock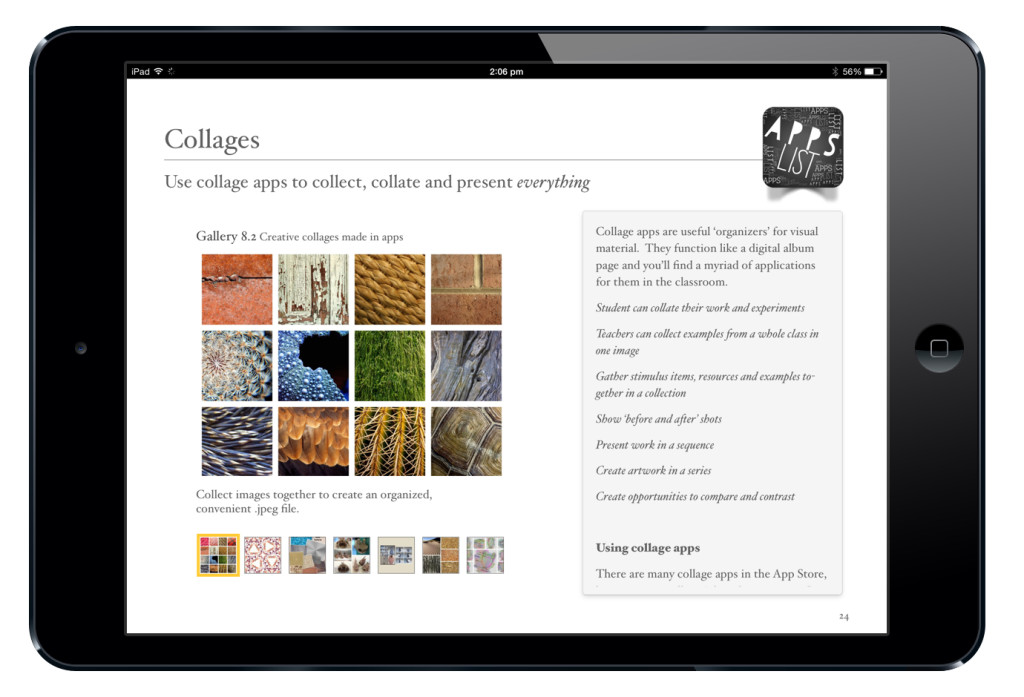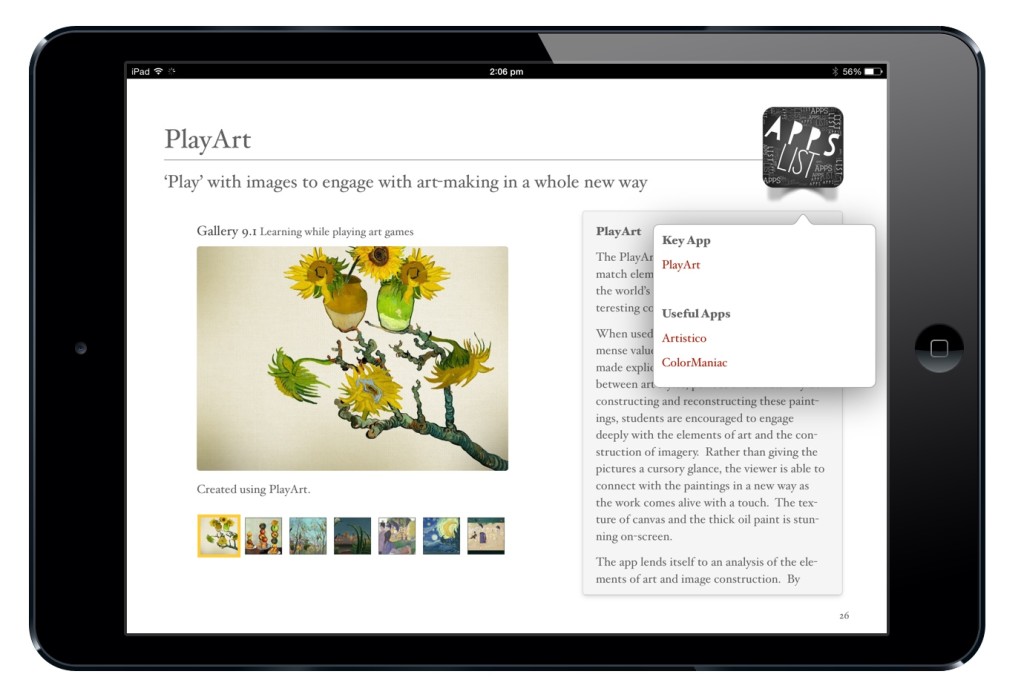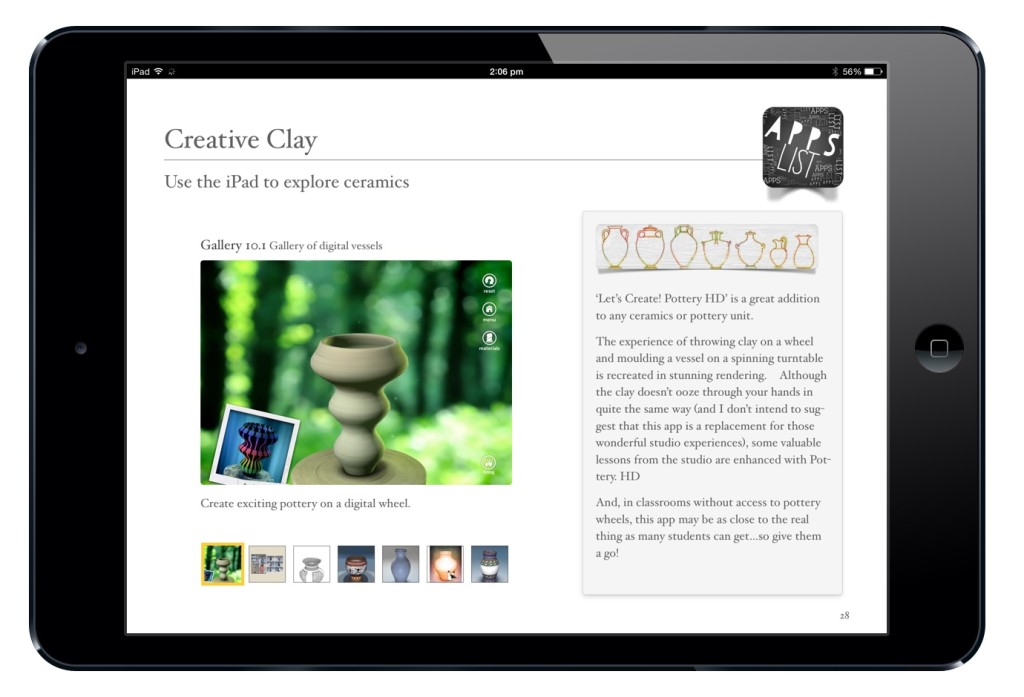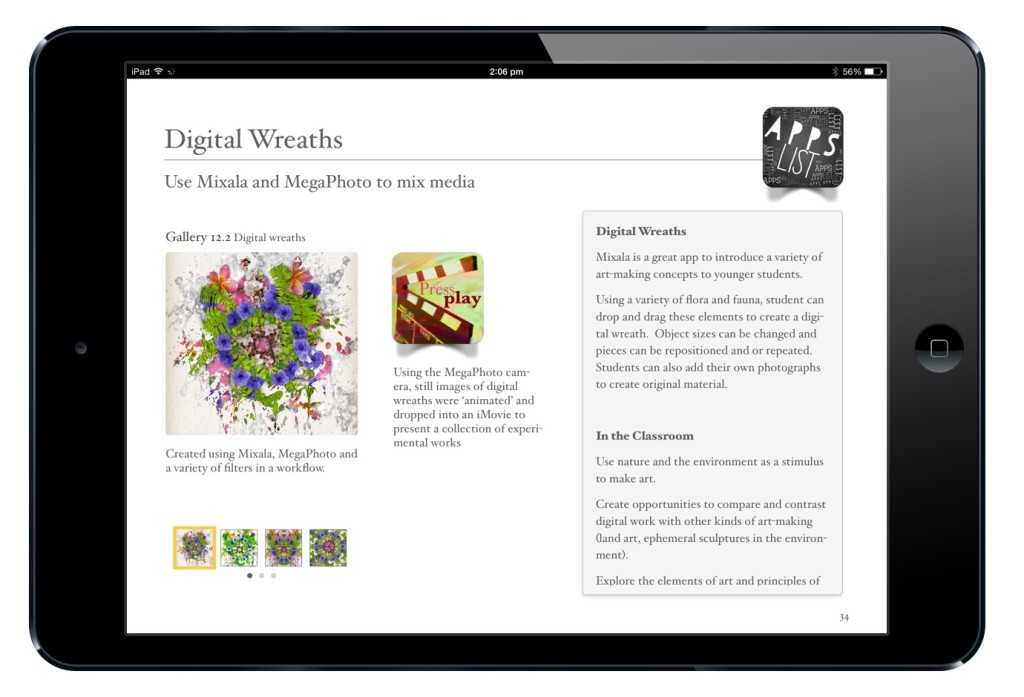 Social Share