Should you enable geotagging on student devices in the classroom?
Geo-what-now? Well, let me explain…
Geotagging links details abut the location a photograph was taken to the visual data. If you have the iPad or iPhone geotagging function enabled on a device, you'll always know where you took a particular photo, and can see this listed in the camera roll.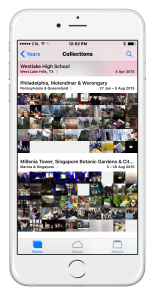 This has obvious advantages in a classroom context and beyond.
Can't remember where you took an image? No problem.
Want to record the name of a location, and record your presence on location? This will do it.
iPhone photos can also be quickly organised on a map using a simple workflow. You can create a visual database of places you've visited or explore images from a specific location with ease.
You could also use the 'place stamp' to confirm that a student was on site, so the potential here for exciting lesson design in geography, history, environmental sciences etc. is obvious. Think location-based challenges that involve students accessing information on site, creating images that record their discoveries and data, with geotagging being used to create maps, analyse trends, etc.


How to enable or disable the GPS location tagging on your iPhone or iPad
Launch the Settings app from your iPhone or iPad Home screen.
Tap on Privacy.
Tap on Location Services.
Tap on Camera.
Choose either While Using the App (on) or Never (off).
If you shoot with any other camera apps, you'll also want to enable geotagging to access this feature. Again, you can toggle them on and off by going to Settings, Privacy and then Location Services.


A little word of warning…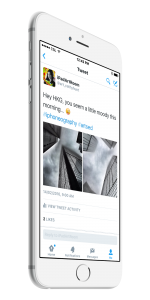 Despite the obvious advantages we have touched on, students and teachers need to be aware that when they share images on social media, or when photo files are directly shared through email etc, they may contain data of the exact location where the image was taken.
In a school context, this may provide personal information that is a safety concern, such as home addresses, that can be matched to individual students.
If revealing a location is a concern, it's best to not use geotagging. As it is easy to toggle on and off, having a discussion about the benefits and dangers of this feature are valuable opportunities for learning and often a natural gateway towards other valuable conversations about internet safety and digital citizenship.
Since the iPhone has to turn on GPS every time you take a photo, you can increase your battery life by turning geotagging off.



Social Share