Surreal Landscapes Made from Food
Artist and photographer Carl Warner began his career in landscape and still photography, working many years in the advertising industry. Seeking new inspiration and direction one day, he happened upon a market with Portobello mushrooms that reminded him of trees from an alien world. This would become his first foodscape and the start of a new and exciting direction in his career.
Warner's foodscapes have garnered international media attention and the series has led to books, interviews and merchandising. The foodscapes success has also allowed Warner to pursue a number of artistic and personal projects.  SOURCE

The Geometric Food Art of Sakir Gökçebag
"And I have trouble cutting a sandwich on a perfect diagonal for my son. From watermelons to green beans and apples to pomegranates, Turkish photographer Sakir Gökçebag slices common fruits and veggies to create striking geometric arrangements. To clarify: the photos you see here haven't been digitally manipulated but are instead the result of meticulously precise cutting worthy of a surgeon."  SOURCE
A Colorful Winter: Organized Fruits and Vegetables Photographed by Florent Tanet
"A Colorful Winter is a new series of works by photographer Florent Tanet currently on display at the famous Le Bon Marché department store in Paris through February 16th. The clever arrangements of common fruits and vegetables against pastel backdrops play with color, scale, and shape creating whimsical still lifes meant to act as a reprieve from a dreary winter."  SOURCE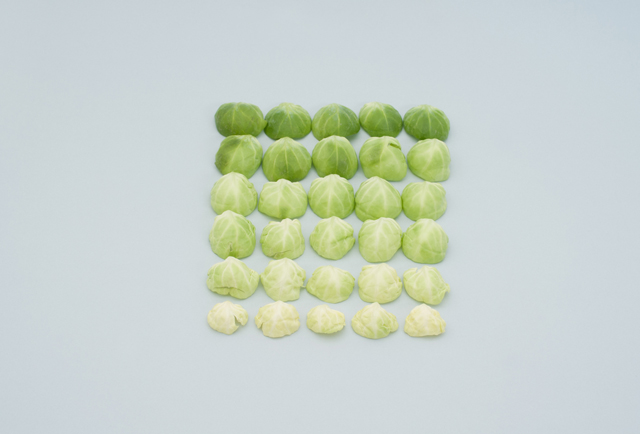 The alphabet…in a sandwich
NEATORAMA "A few months ago, gastronomical explorer Nick Chipman of Dude Foods created the McEverything: a combination of all 43 sandwiches available at his local McDonald's. More recently, he created a sandwich that has 26 fillings, one for each letter of the English alphabet.
Here's what he placed between 2 slices of bread:
Avocado
Bacon
Cheese
Doritos
Egg
Fish sticks
Garlic bread
Ham
Italian sausage patty
Jalapeño peppers
Krispy Kreme doughnut
Lettuce
Macaroni and cheese
Noodles
Onion rings
Pepperoni
Quest blanco dip
Ramen noodles
Spinach
Turkey burger
Usingers bratwurst
Veal Parmesan
Waffle
Xylocarp (coconut)
Yams
Zucchini
There are few English words that begin with the letter X. What were his options? Xena and xylophone come to mind, but neither are traditional food items. No, Nick went with xylocarp, which is another word for coconut. That was a clever solution!" Read the whole article on Neatorama, here.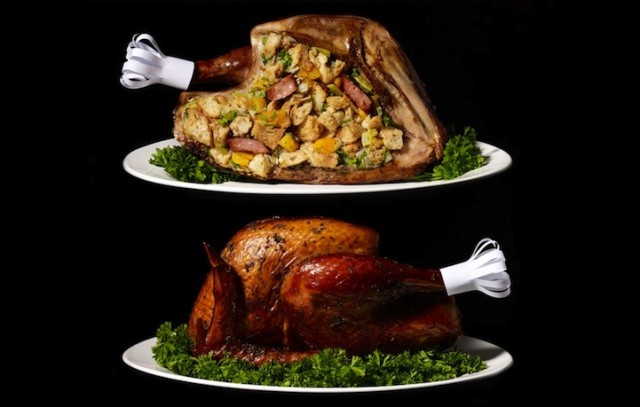 Social Share