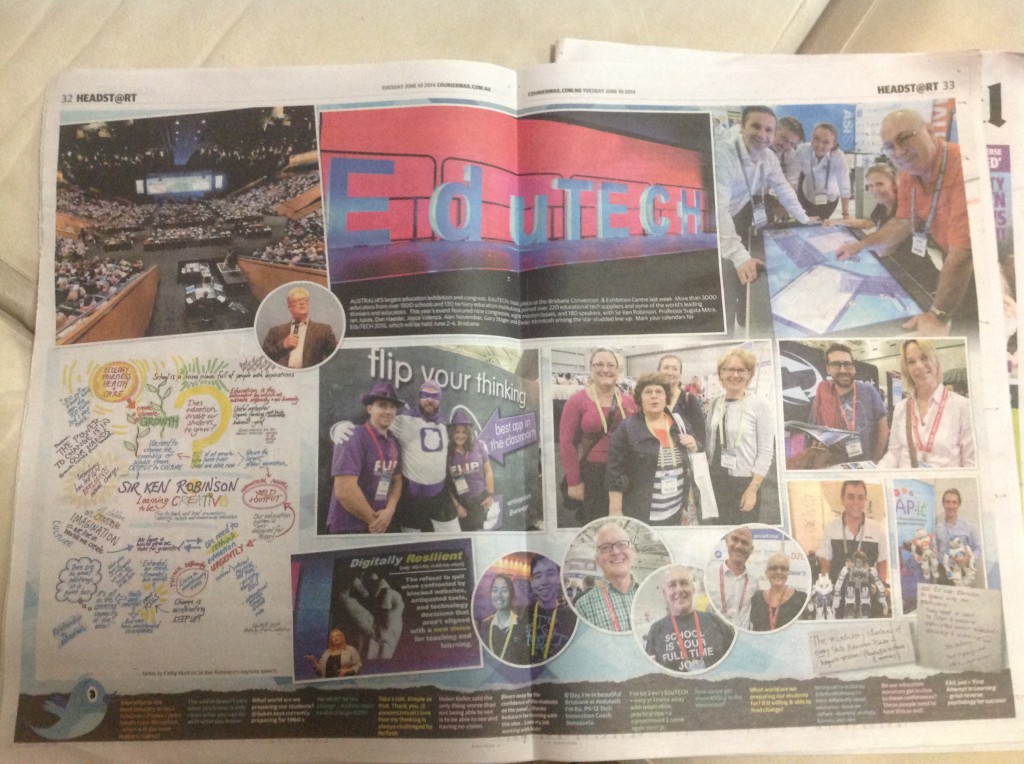 There's so much to take in at an event like EduTECH. Between organising my own presentation, checking out the blockbuster speakers and spending precious time catching up with colleagues from around the globe, two days immersed in 'all that is tops and topical in ed-tech' goes by in a blur.
I always try to scribble down some notes and share them around these big events, but this kind of 'visual thinking out loud' has gained such popularity lately that this time my sketchnotes were shared via twitter more that 10,000 times and even popped up in the Courier Mail.
I thought I'd better give them a more permanent home, so here they are!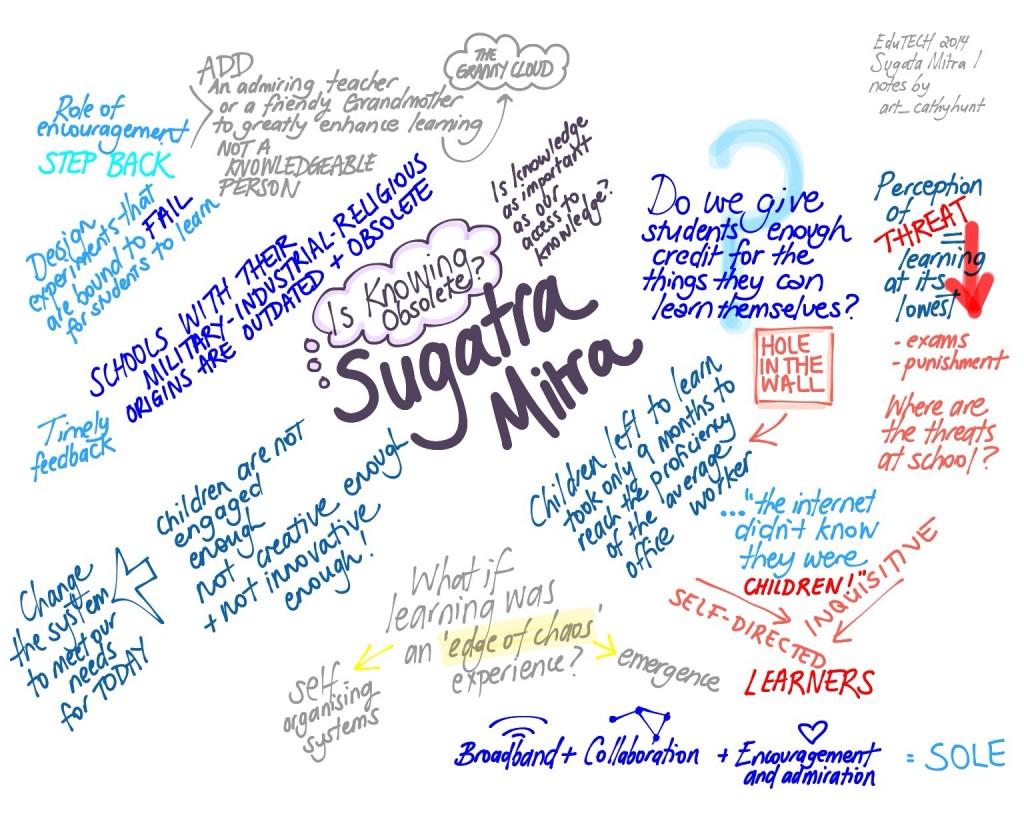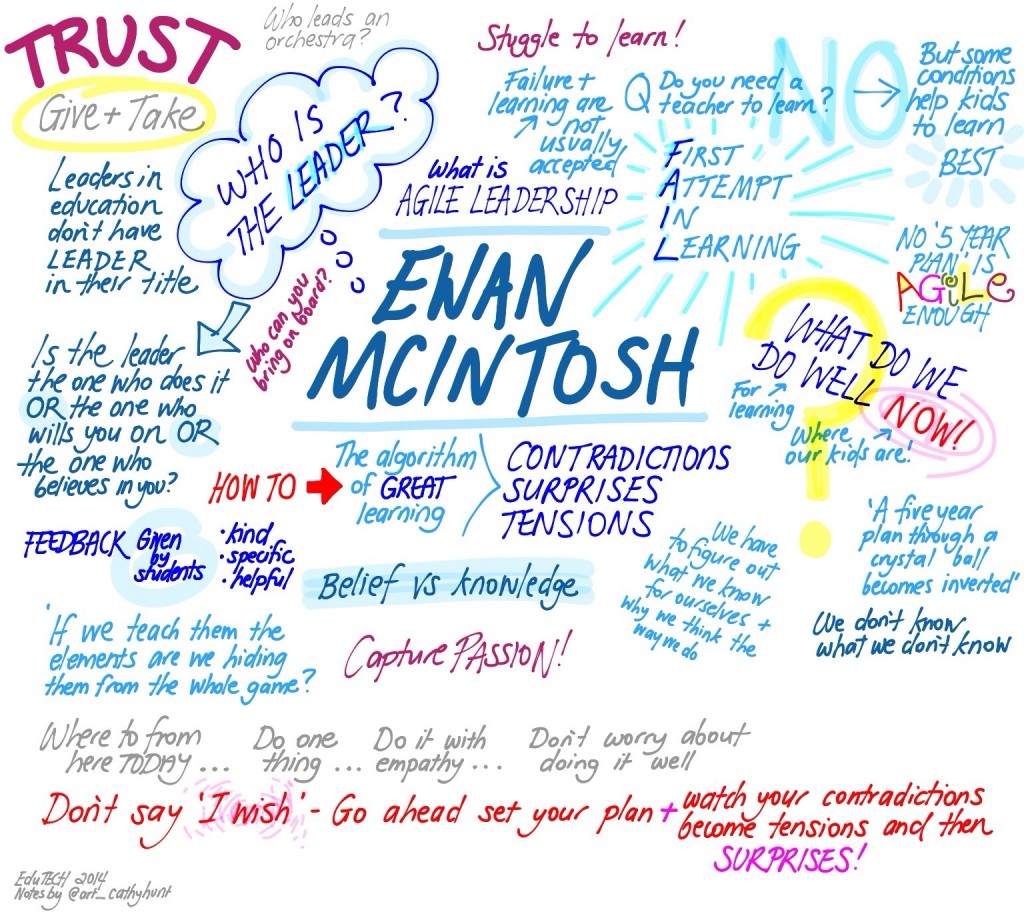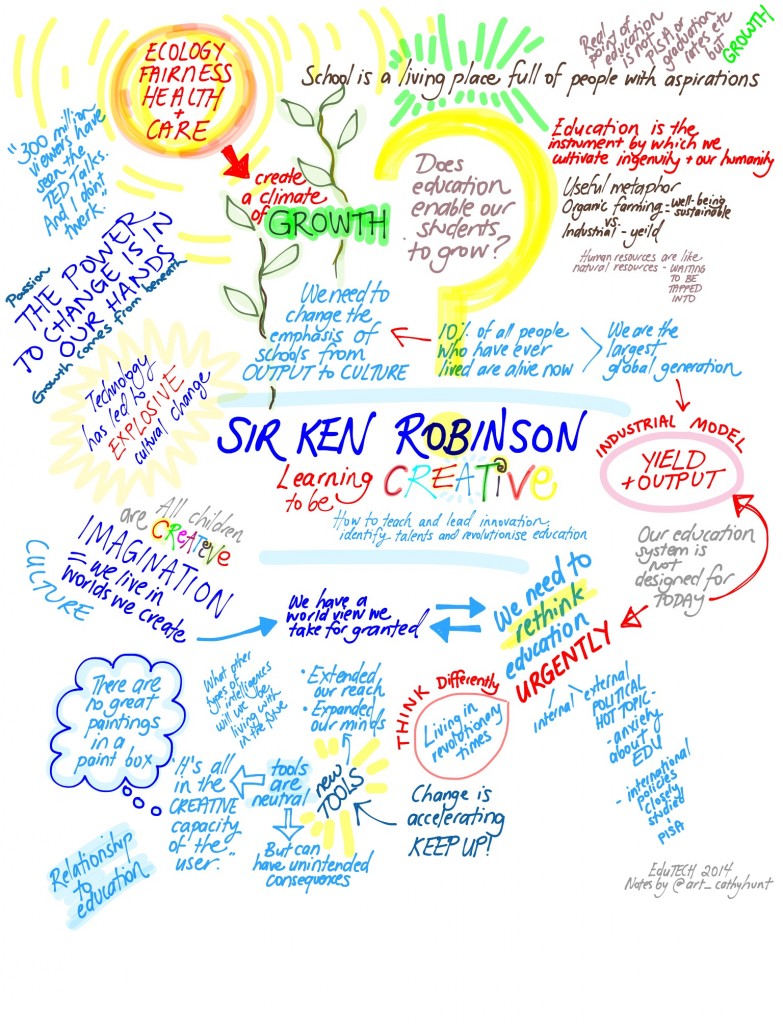 Still waiting for the dream retweet from Sir Ken… 🙂
Social Share