The creative process, that is, the journey taken from those initial sketchy ideas through to resolution, can be long and hard. Interestingly, when this process is reflected upon it often turns out that that journey was as valuable as the destination. Sometimes more so. The end point can become a starting point and the skills learned along those bumpy and wandering trails help blaze new trails and navigate new pathways. That's a lot of metaphors! The good folks at Virus Comix have put together a graphic that shows what this process is all about (originally posted here), and I think their travel metaphor is spot on (obviously!).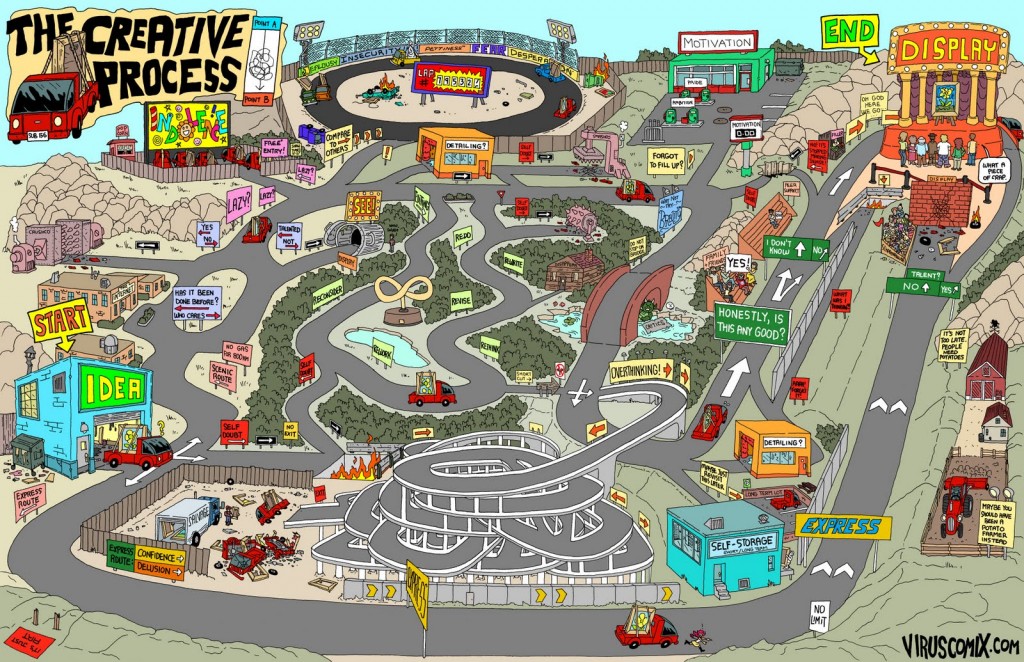 Ever wondered where ideas come from? Check out this infographic. (source here)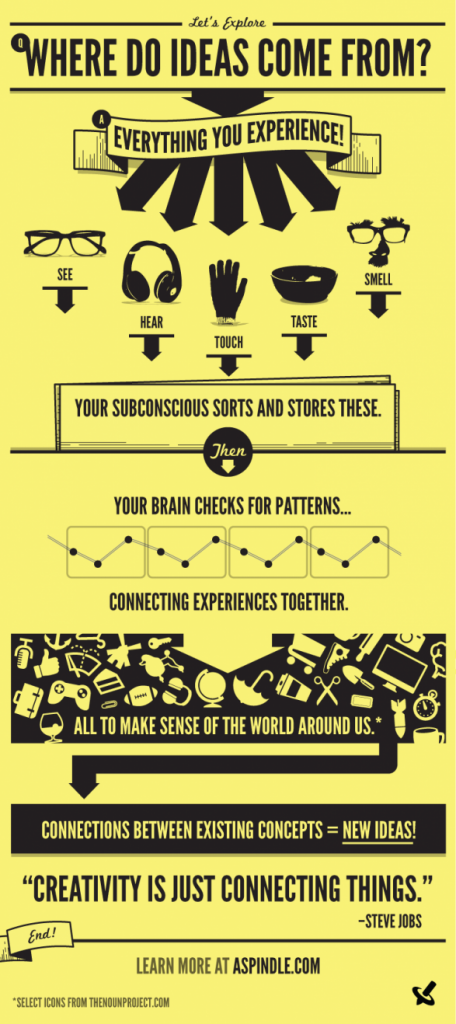 …and one more.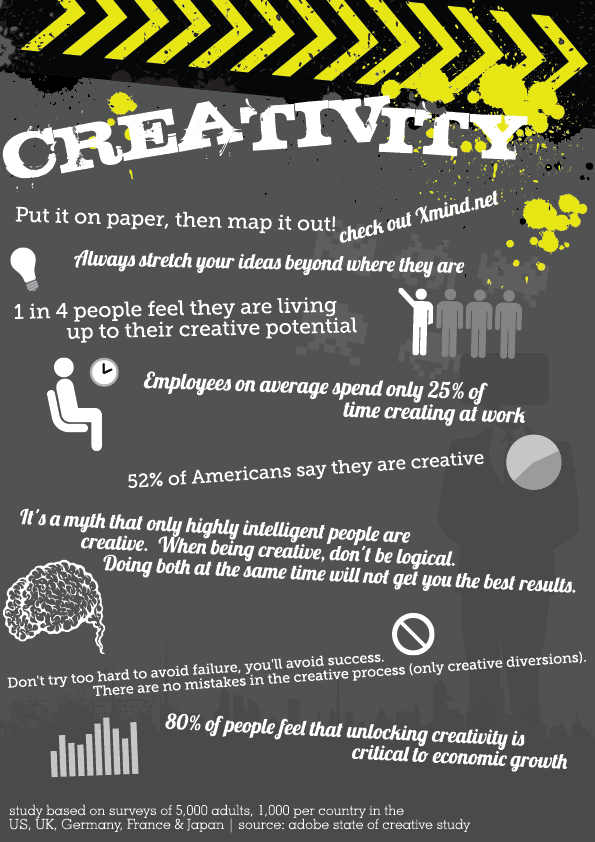 If you liked this post, see our collection of infographics here.
Social Share