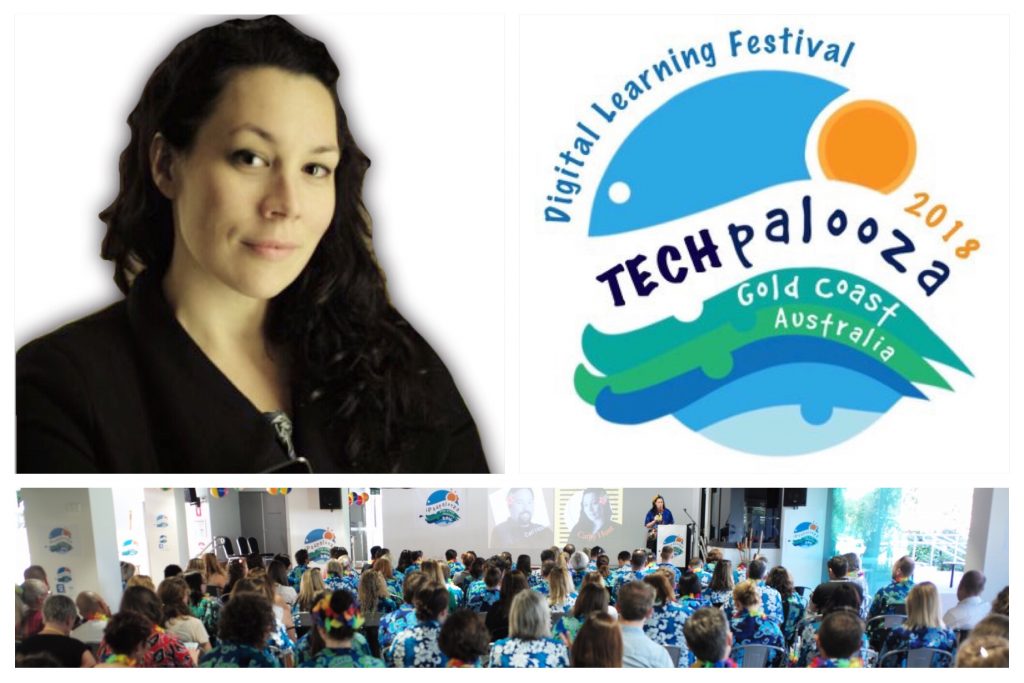 Bigger and better in 2018, this digital technologies learning festival is a two-day event. Formerly 'iPadpaloozaGC, TECHpalooza has access to trailblazing presenters from Australia and abroad who are keen to share, supporting educators by providing the opportunity for powerful collaborative partnerships between schools, academics, young people and industry.
TECHpalooza will focus on creativity, social collaboration, engagement and the revolutionary ideas educators use to integrate digital technologies into classrooms. Attending means that you will be part of a 'learning festival' where sharing and growing happens across keynote presentations, hands-on workshops, immersive environments, playgrounds, break out sessions, forums – our schedule is full of inspiring and innovative ideas which have practical applications in your classroom and curriculum. You'll leave with a tool kit full of tools, and most importantly, you'll be a part of the learning community that can provide the support you need to make sure the experiences you have on site transfer to your own.
This Gold Coast event is unique to our region and will have a distinct Australian flavour in a festival-like educational atmosphere. TECHpalooza will be held at St Hilda's School on the Gold Coast, Australia. It's is an event for educators with all levels of experience, from pre-service to LEAD career stage. We have rich pathways for classroom teachers, ICT leaders, curriculum coordinators, administrators and leadership.
Last year was a sell-out, so if you are keen to join in, grab your tickets now! Cathy Hunt, Carl Hooker and Jon Corrupt will be keynoting, and there's a massive line up of featured speakers and workshop leaders.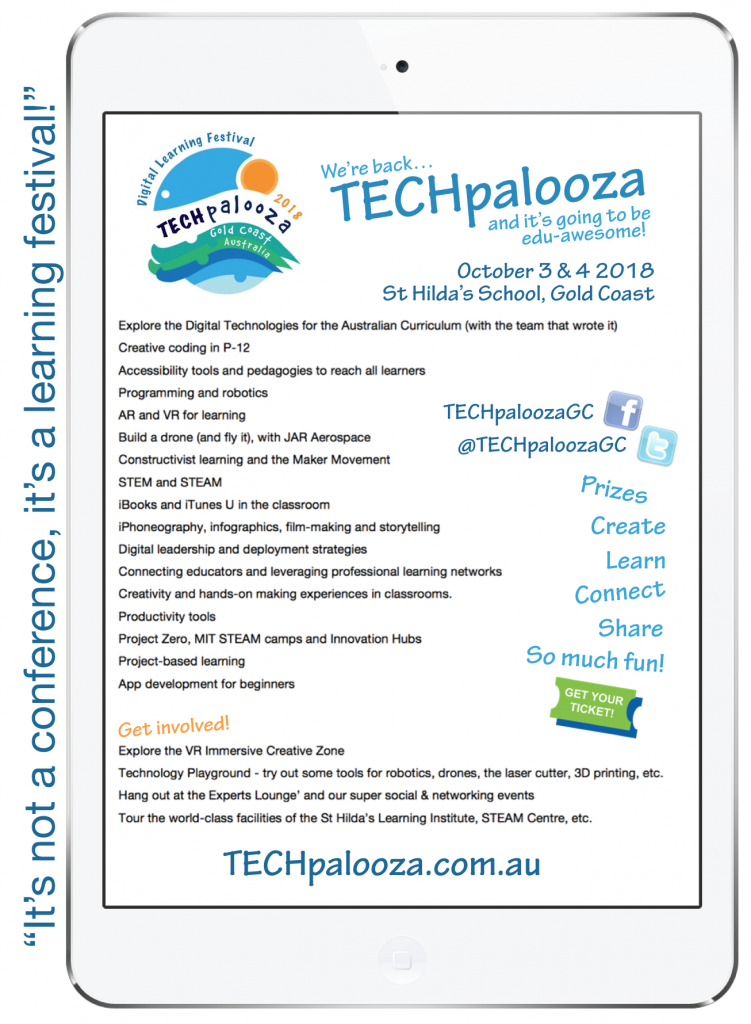 Social Share