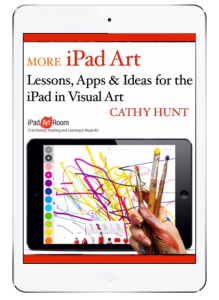 NEW RELEASE!
Download my brand new multitouch book
More iPad Art: Lessons, Apps and Ideas for the iPad in Visual Art…it's a 'bestseller' on the iBooks Store and it's FREE!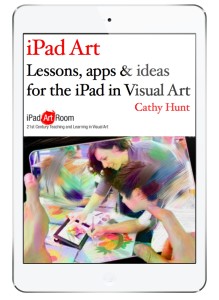 Download my FREE Book as featured by the iBookstore and in the Top 10 downloads throughout 2014.
iPad Art: Lessons, apps and ideas for the iPad in Visual Art
"This book explores a range of lessons, apps and ideas for teachers using mobile devices in the classroom.  With practical, hands-on guides and examples from real teaching and learning experiences, Cathy Hunt explores the possibilities for your own iPad Art Room."
"Hunt provides a wealth of information on the use of the iPad for art activities including everything from turning clay apps to stop-motion animation. However, the examples she showcases can be used in any content area as a creative assessment. In addition, the layout and organization of this iBook is stunning and can serve as a model for how an education-related ebook should look and function." review via Kathy Schrock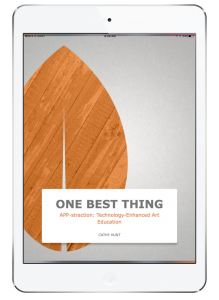 You can also download this FREE book for teachers
App-straction: Technology Enhanced Art Education.

Created as part of the One Best Thing collection by educators for Apple, this book explores a creative, multi-media lesson in depth. Full of resources and examples straight from the classroom, this flexible lesson plan empowers teachers to begin exploring apps and how they can be combined to enhance an exploration of abstraction.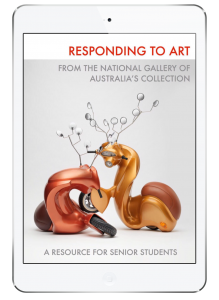 Responding to art from the National Gallery of Australia's Collection is a resource for senior secondary students investigating a variety of themes and issues in art. From Pop art to Indigenous perspectives, art and artists from Australia and across the world are featured this multi-touch book. Galleries of works from the national collection are accompanied by interpretive information, newspaper articles and inquiry questions to guide discovery and discussion.
Featured artists include Fiona Hall, Jackson Pollock and the Ramingining artists who created the Aboriginal Memorial at the entrance to the NGA. Aligned to The Art: Visual Arts, Australian Curriculum this resource includes information for teachers as well as rich resources for senior secondary students. Chapters such as Backstage and Collecting Culture take readers behind the scenes for a sneak peek at the work of conservators, curators and art handlers.
Download this free resource for teachers and students here, or find out more about the process behind the creation of this work here.
Course – Super Shapes
My free iTunes U Course, 'Super Shapes: iPad Apps for Art' is also now live on iTunes U. Grab it now for you and your class by using the link here, or search Super Shapes on the iTunes U .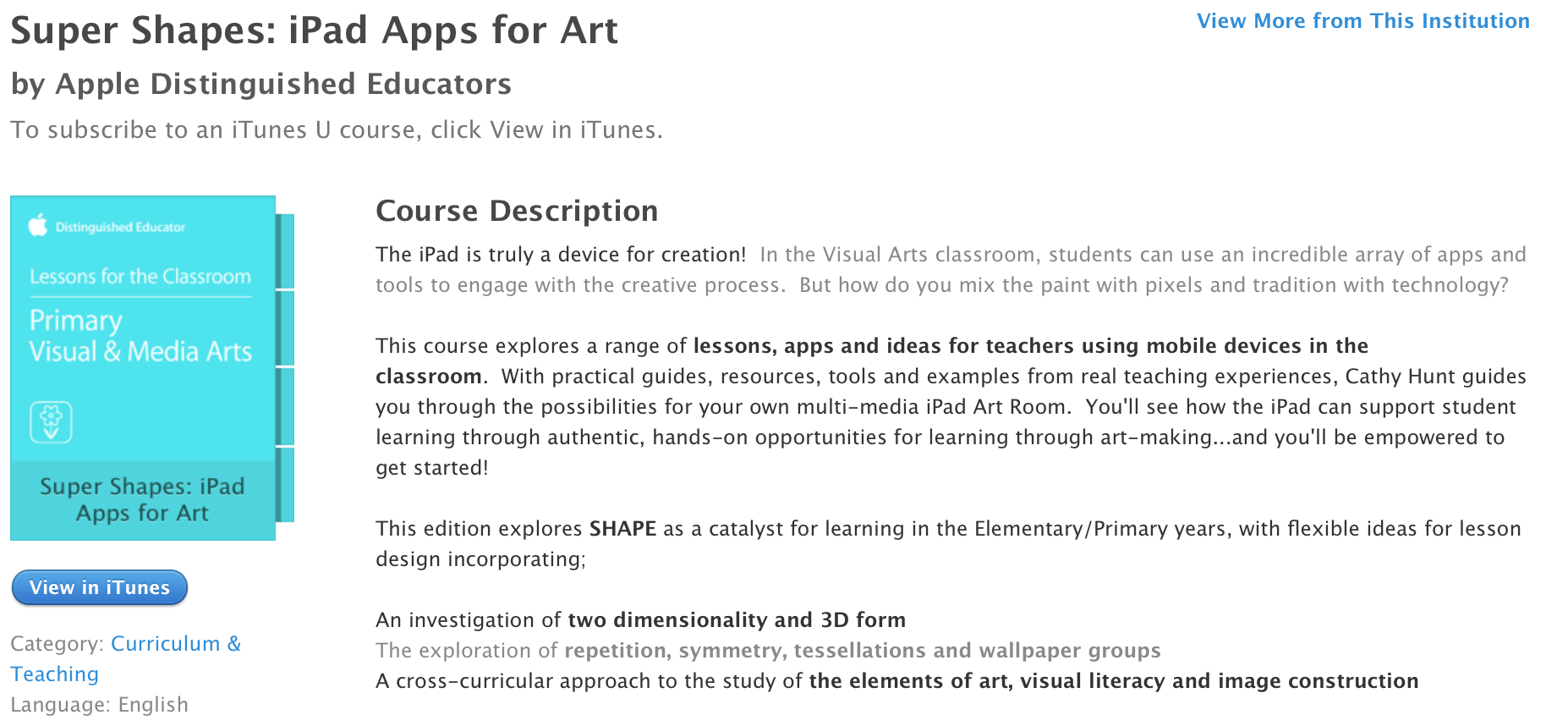 Social Share